Ulotka produktowa DuoLife Beauty Care Combo | PROMO 2+1
product code: DLPLUCSA0301PR
Starting from 16.11.2021, there will be a promotional offer for an EXCEPTIONAL marketing material to help you build and develop your own structure. When purchasing 2 units of DuoLife Beauty Care Combo product leaflets, containing as many as 4 samples of products from the Beauty Care line, you will receive a third leaflet FOR FREE!
The combo leaflet (limited edition) is a tool that will be useful to you at every level of DuoLife activity. Apart from the fact that it introduces the Beauty Care line, it also lists the strongest points of individual products and presents the results of independent consumer research. Thanks to this, it will be very helpful in building a business and developing your own structure! In addition, the combo leaflet contains samples of as many as 4 products from the Beauty Care series.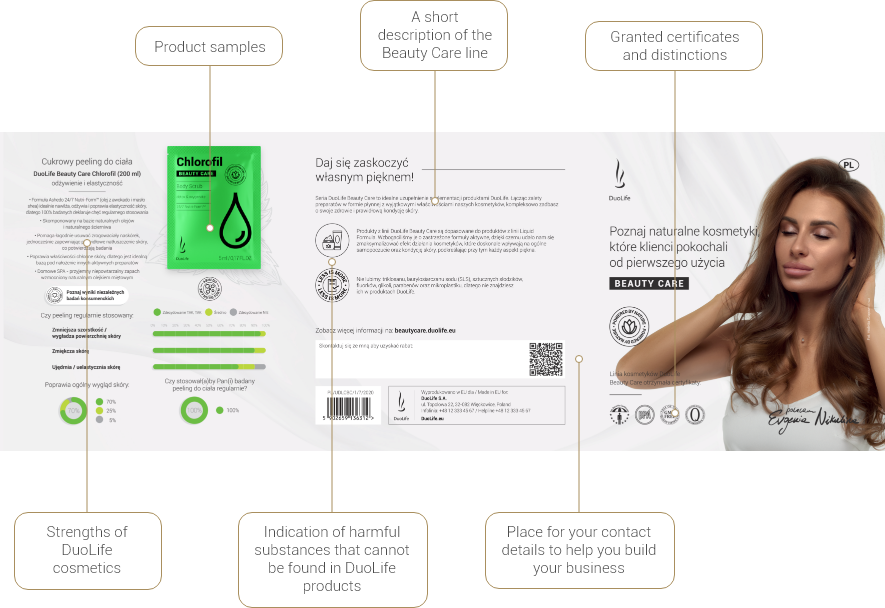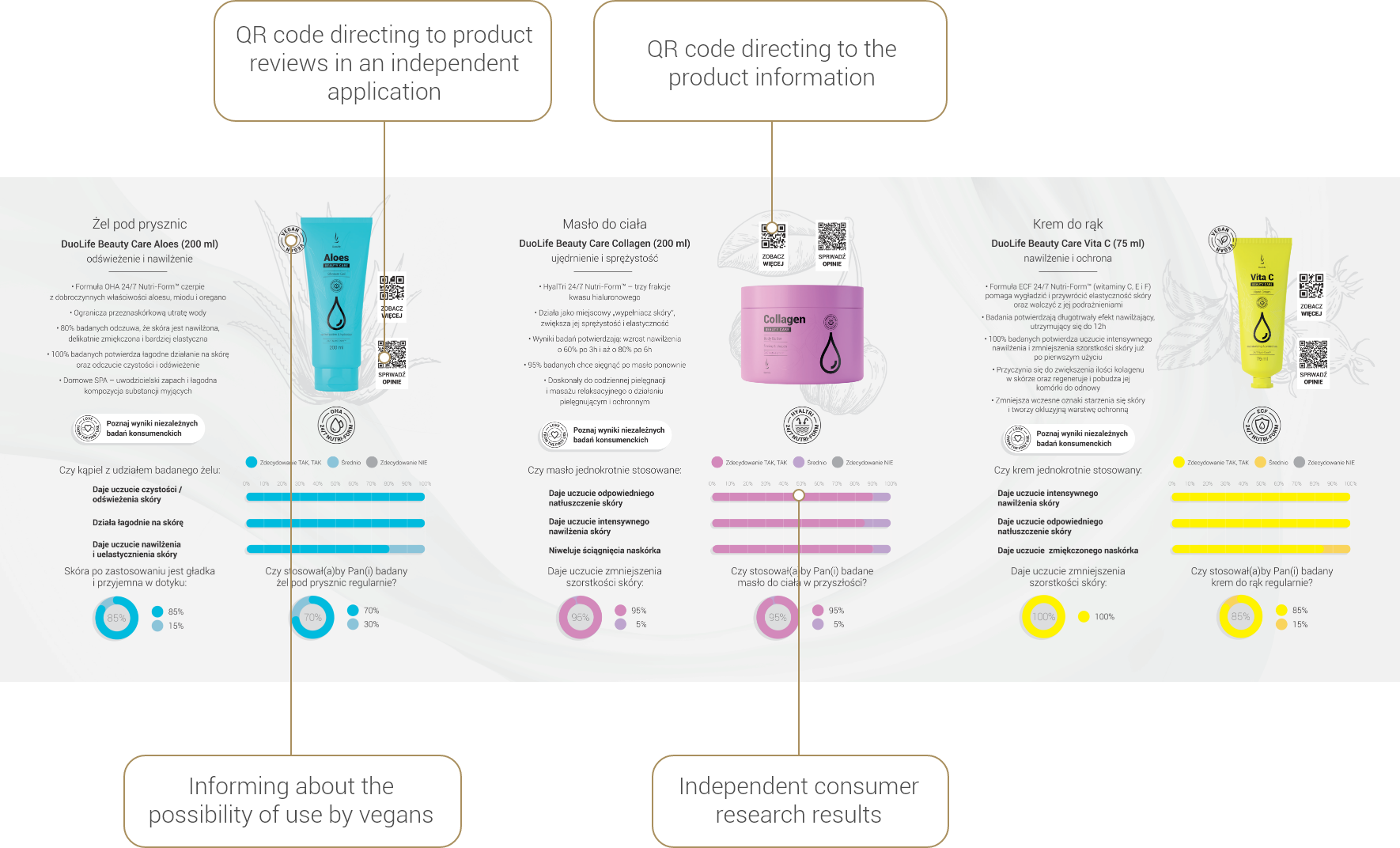 The combo leaflet will be available only on the Polish market and in the Polish language version. Use the opportunities it creates, while increasing your knowledge of DuoLife Beauty Care cosmetics!