FIZZY EASY Smartbox Bottle 520 ml
product code: FIMAGSMT010100
Thanks to this innovative borosilicate glass bottle with a tritanium casing, you can always have your favourite drink with you!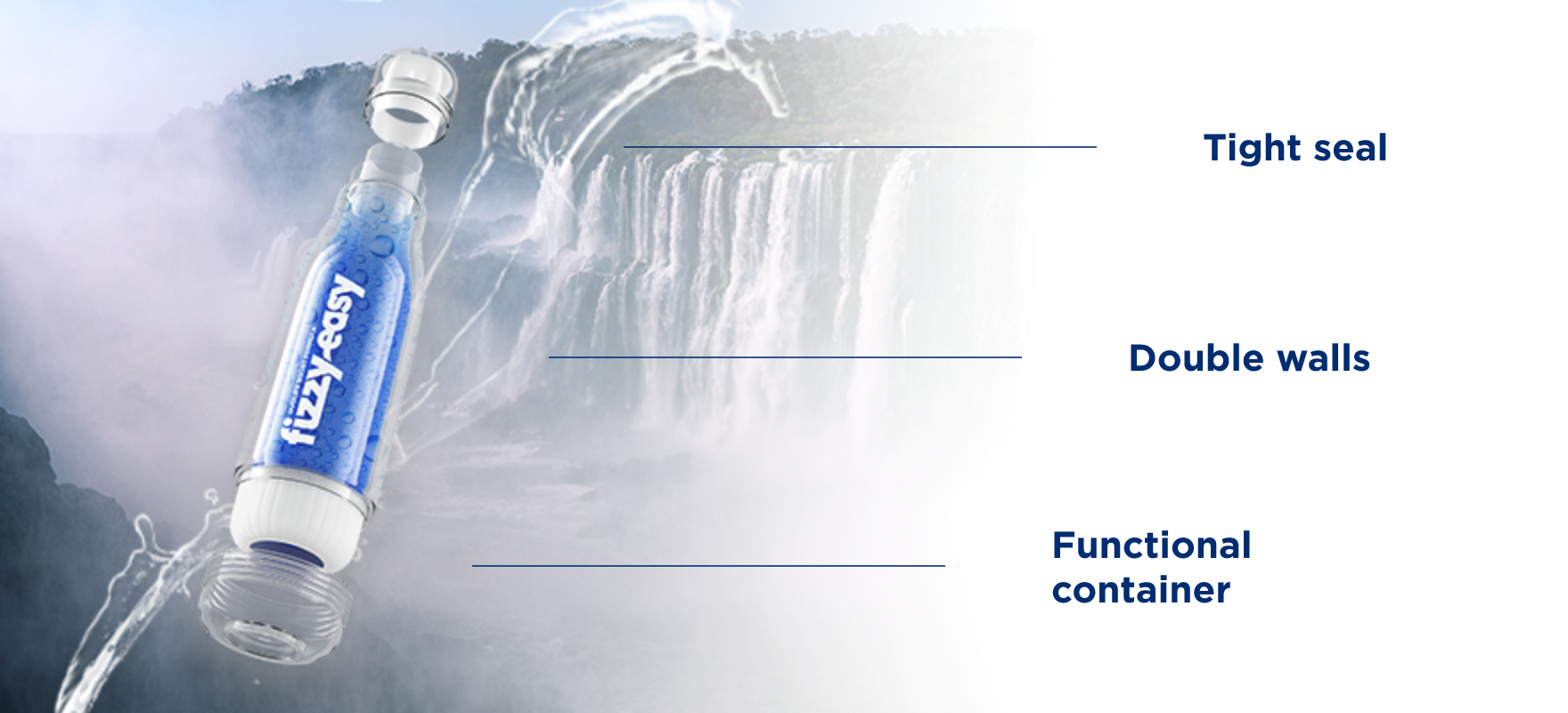 FIZZY EASY Smartbox Bottle 520 mL is a combination of glass and tritanium. The inside of the bottle is made of the highest quality borosilicate glass. It has a very low coefficient of expansion, making the product durable and long-lasting. An outer cover made of strong tritanium protects the bottle from damage from everyday use. The double walls provide adequate insulation for hot and cold drinks, maintaining their optimum temperature. The bottle is equipped with an additional container, so you can easily take it wherever you want and prepare a drink from FIZZY EASY brand supplements. It is the perfect solution for those who value quality products and comfortable living.
Dimensions: width 7.4 cm, height 26 cm, depth 7.4 cm
Unique product qualities
---

Impact-resistant
Outer cover made of strong, damage-resistant tritanium.

Endurance
The inside is made of borosilicate glass, resistant to temperature fluctuations.
Double wall
provide insulation for hot and cold drinks.

Smart box
A functional container for storing supplements.

Practical
bottle design that allows you to take it with you everywhere.

Comfort max
Fits in a car cup holder