DuoLife Keratin Hair Complex
product code: DLLQPKHC010100
Duolife Keratin Hair Complex is a unique product in the world market of dietary supplements. It is a complex action in 3 steps:
1. The product helps hair grow
2. It reduces hair loss
3. It adds more hair density and volume.
Keratin Hair Complex is a dietary supplement in a liquid form which is based on keratin and the content of natural ingredients of plant origin. They are protected by international patents.*
DUOLIFE KERATIN HAIR COMPLEX HEALTH AND BEAUTY IN ONE

☑ Hair loss reduced by 34% after a month of use **

☑ Significant reduction of hair loss. 86% after a full treatment **

☑ Your hair is 10x stronger and 2x more flexible than before the treatment **

☑ Significant improvement of volume and density. XXL for thin hair **

☑ Results visible after 3 months of using **


The product ingredients are 100% natural and were clinically tested. Their efficiency is confirmed with tests concerning the hair growth and condition. The materials used in the process of formulation have a proved effect in case of oral application and are intended to be used by men and women.*
COMPLEX ACTIVITY IN 3 STEPS
STEP I - Keratin Hair Complex helps hair grow

Black rice and prickly pear extract stimulates hair growth through induction to multiplication of papillary cells present in hair follicles. So-called "baby hair" is the effect.

STEP II - Keratin Hair Complex reduces hair loss

Unique composition of ingredients was selected in order to optimise the process of hair stimulation and restoration. All ingredients supplement each other creating a liquid Hair Nutrition Keratin Therapy. The formula prevents excessive hair loss.

STEP III - Keratin Hair Complex adds hair density and volume

Keratin Hair Complex contains Amla fruit which is a source of important vitamin C. The deficiency of vitamin C results in deteriorated scalp condition, affecting the process of hair shaft creation and resulting in hair loss problems. The grape seed extract included in the product influences nutrition and stimulation of hair bulbs. The ingredients determine an improved hair structure and sealing of its protective layer.
KERATIN THERAPY. FOR YOUR INTERNAL STENGTH

contains solubilized, liquid keratin

clinical effectiveness (applicable to selected ingredients)

does not contain preservatives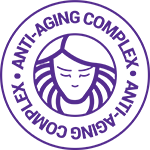 Anti-Aging Complex

100% natural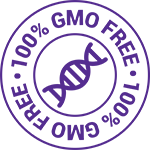 100% GMO FREE

the ingredients are protected by international patents (applicable to selected ingredients)
* Applicable to selected ingredients.
** The test was performed in the group of 21 people. The verification of effectiveness was checked every 2 weeks of use. The test was performed in a testing laboratory.
See frequently asked questions.
Ingridients: guava purée, raspberry fruit juice, black rice and Opuntia ficus-indica flower extract formula standardised to provide anthocyanins (250mg/50ml), amla fruit extract standardised to provide Vitamin C, organic pea sprout extract (100mg/50ml), solubilized keratin (100mg/50ml), nettle leaf extract (70mg/50ml), grape seed extract standardised to provide polyphenols (50mg/50ml), field horsetail extract (50mg/50ml).
Nutritional values per 100 ml:
---
---
---
---
---
Instructions for use: 25 to 50 ml once daily before a meal. Shake before each use. Do not exceed the recommended daily dose. The product should not be used as a substitute for a varied diet. Balanced diet and a healthy lifestyle are the basis for proper functioning of human body.
Storage: store at room temperature, out of reach of children. Keep refrigerated after opening and use within 30 days. Protect against direct sunlight. Given the fact that the dietary supplement DuoLife is a natural product, taste and consistency may vary between individual batches, depending on the season and ingredients used for the production. Possible residue is created by natural ingredients, and it is a typical process for such products. Shake before use if any residue forms at the bottom.
Precautions: hypersensitivity to any of the ingredients. Do not use during pregnancy or breast feeding.

| | | | |
| --- | --- | --- | --- |
| Ingredients | 25 ml | 50 ml | 100 ml |
| Vitamin C | 50 mg | 100 mg | 200 mg |
| NRV* | 63% | 125% | 250% |