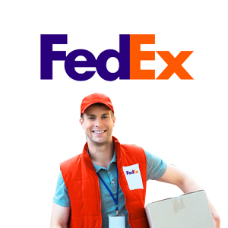 Yet more possibilities – we're entering into cooperation with the FedEx courier company
10.05.2020
Dear Club Members,
Aiming at meeting your needs and, above all, wanting to improve our logistic processes and offer you new possibilities within this field, we decided to enter into cooperation with the renowned FedEx courier company. You will be able to use its services from 05.10.2020, in the AT, BE, BA, BG, HR, ME, DK, EE, FI, FR, GR, ES, NL, IE, LT, LU, LV, PT, RO, SI, SE, GB, IT by choosing FedEx when placing orders via MyDuoLife system.

We heartily encourage you to choose the offer of our new courier, which guarantees high quality and reliability of services.
Each of you will surely find the best option for themselves within the wide range of products offered by FedEx. The company renders services on an international scale and attends not only to European destinations, but also to farther ones: America, Canada and Australia. It attaches great importance to the question of safety, which makes it one of the most trusted courier companies in the business. We are confident that this cooperation will greatly benefit all of us and that you will become its greatest beneficiaries.
Let your every day be a special day…
Back to the list of news