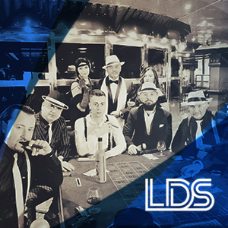 XVI Leadership Development Seminars is coming up. Ahoy adventure!
24.10.2019
Dear Club Members,
DuoLife ship is getting bigger. During next LDS We will be celebrating our sixth birthday!
Every year new sailors appear on our board, sharing our visions and ideas, with which we sail towards a better tomorrow. The destination is the bright future of every Club Member. This is where we create OneWorld!DuoLife

The ship is already waiting in the port, and because you know the Captains and the Crew - we invite you on board! Ahoy Adventure!
On the board you will be greeted by stars who have accepted our invitation to cruise. The event will start with an artistic performance that will warm your souls and guarantee phenomenal memories. An energetic introduction to the cruise will kindle you with a fire of emotions that will burn until the last day of travel. Just let yourself be carried away by the energy flowing from the stage!
Make sure to set a suitable mood. The atmosphere will become even better if your outfit will have nautical elements. The event will be held on 15th of November at 09.30 P.M
Do you remember last year's High Flight Night? A large group of Pilots and Stewardess soared with us. We hope that this time there will be a lot of brave Sailors who will create an unforgettable event with DuoLife Captains and with the stars on the stage.
Sail out with us
wide waters?
Let every day be a special day
Back to the list of news