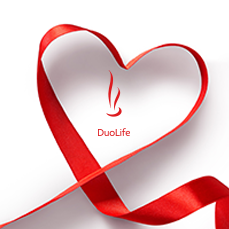 Choose perfect gifts from DuoLife for your dearest
13.12.2019
Dear Club Members,
Christmasis coming, and you still wonder what to give to your dearest? Don't worry, we heve wonderful suggestions!

Offer I

Give your dearest a portion of liquid morphology with a solid dose of energy in the New Year! With the 3 + 1 * package it is easier than a letter to Santa. My Blood is the perfect gift from the heart for the heart, give it to a loved one!

Christmas is a magic time that you can contribute to: let's break the Guinness World Record together and take our bottles to the roof of the world! By purchasing the Promotional set My Blood 3 + 1 * , you will contribute to this together with DuoLife and the Krewniacy Foundation. In this way, we will jointly allocate PLN 50 from each promotional package to support the expedition of Krzysztof Drabik, who will break the Guinness record by juggling DuoLife bottles on Mount Everest. Together we can conquer every summit! Reach with DuoLife for the highest mountain in the world - Mount Everest!

* No points will be charged for a free product. Limited edition, order of orders decides.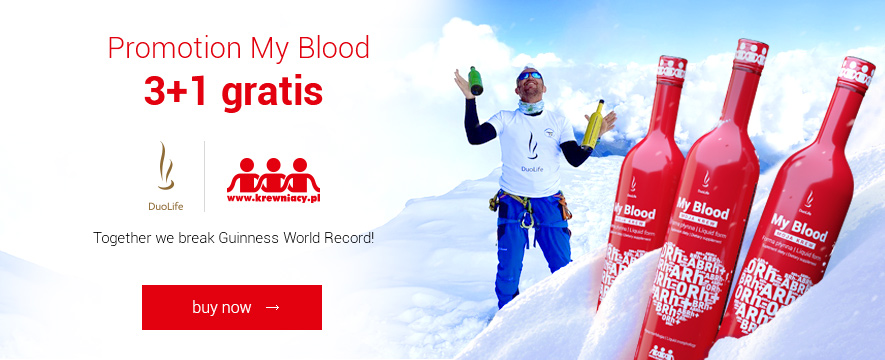 During the holiday season, each of My Blood My Blood bottles comes with a unique, Christmas pendant *, on which you can write an individual dedication to your loved one so that everyone can feel special. The pendant will be added also to individually bought bottles.

* Limited edition, order of orders decides.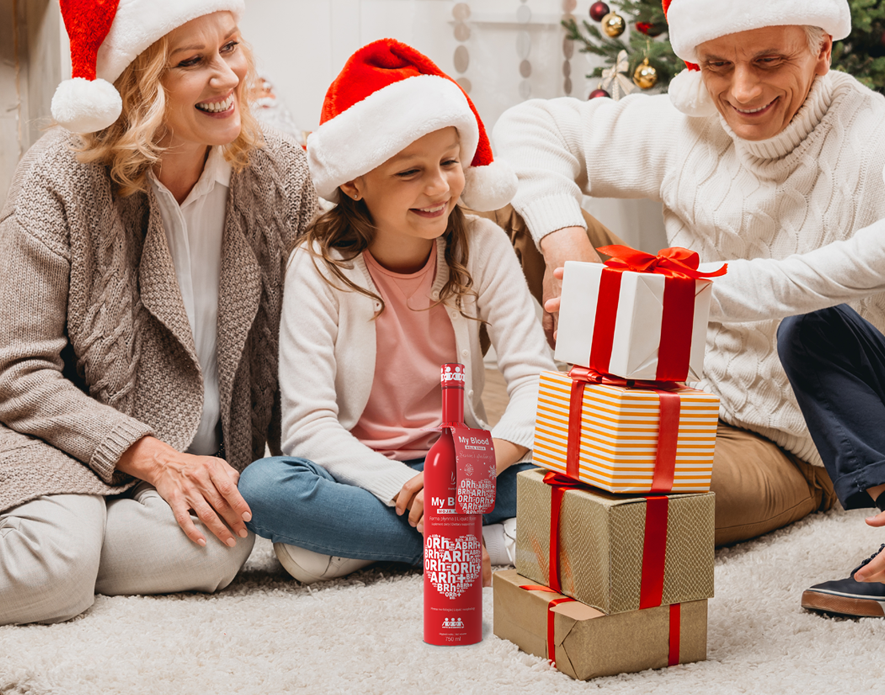 Offer II

Set of DuoLife Beauty Care cosmetics and dedicated box.

The cosmetics set is a proven and practical solution. With you in mind, we've additionally designed a unique box that is the perfect packaging for the entire Beauty Care set . You can buy the box in our store. Wrapping gifts has never been easier!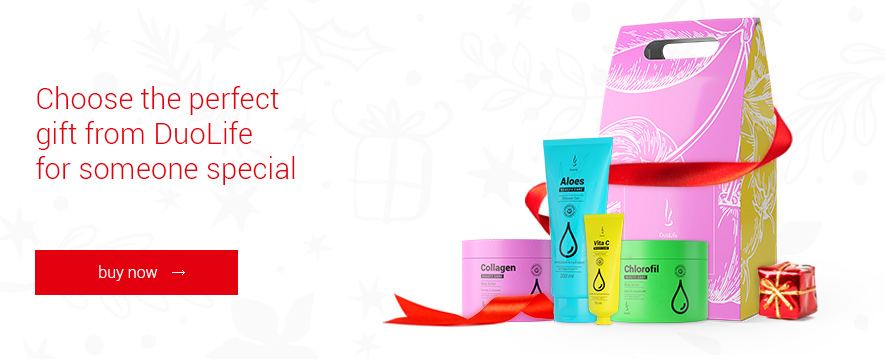 Offer III

Compose your own health and beauty palette: which color will you choose for your loved ones? Your beloved products!

By combining the benefits of a liquid preparation with the unique properties of our cosmetics, you can comprehensively take care of your skin's health and condition. Choose the perfect set for someone special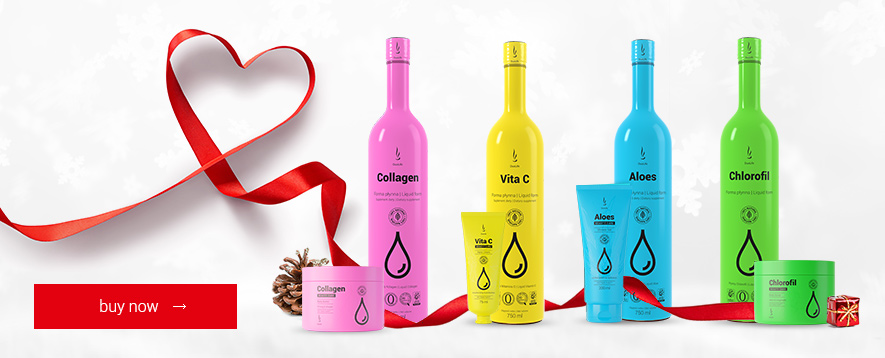 Offer IV

Set of Keratin Hair Complex gift in an elegant bag, which we add as a gift (Important: sale will start on 1616th of December )

Take care of your loved ones' hair comprehensively: give them a ritual of beauty and hair protection. Only now, when buying Keratin Hair Complex: Liquid Form, Shampoo and Conditioner, will you receive from us an elegant package as a gift that looks perfect under the Christmas tree.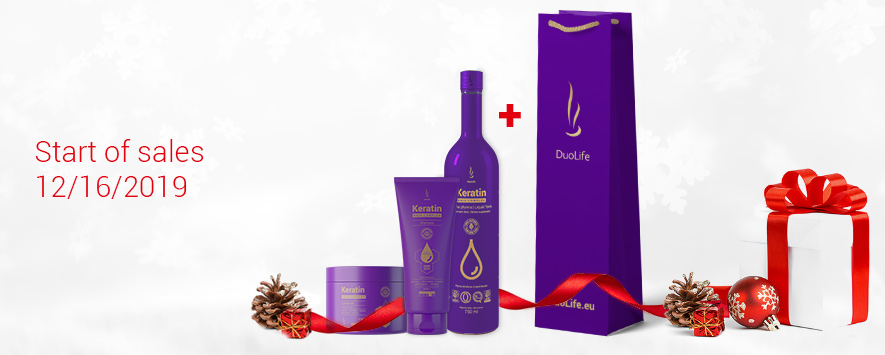 The recipe for joyful holidays is very simple. Take advantage of our unique offer, compose the perfect gifts, and then share your happiness and health with your loved ones! Because health is the best gift ...
Let every day be a special day..
Back to the list of news