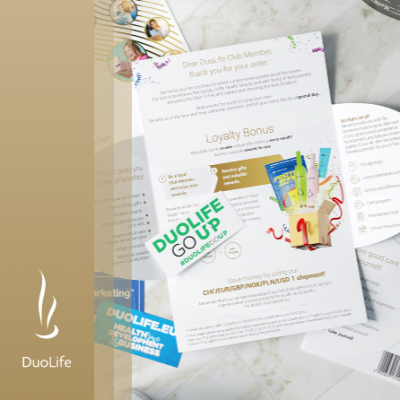 Welcome Letter - discover the world of DuoLife and see for yourself why it is worth to join us!
16.09.2022
Dear Club Members,
Our goal is to make your every day a special day, as well as to ensure all Club Members feel valued, respected and supported in all the initiatives they undertake. Every new Club Member will receive a Welcome Letter when they place an order with us explaining why it is worth to enter the extraordinary world of DuoLife.
Welcome Letter is a unique welcome gift that comes with a set of four stickers reflecting the ideas and values that guide us. We send it in a unique envelope made of premium quality, decorated paper. Open it and... enter the fascinating world of DuoLife. Discover the benefits waiting for all the members of our Community.
Open the Welcome Letter and enter the world of DuoLife!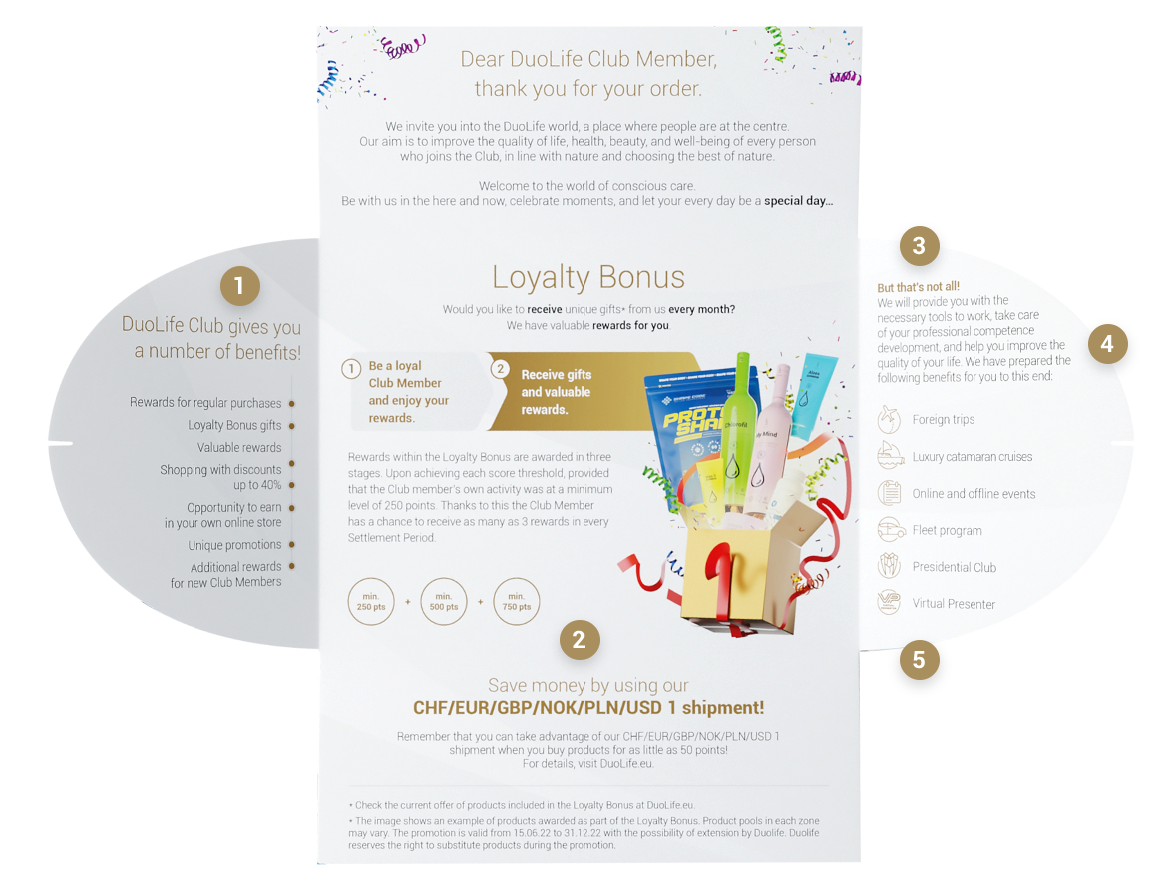 1. Discover the benefits of DuoLife Club membership.
2. Enjoy the rewards.
3. Explore the tools available in the DuoLife world.
4. Develop your competences.
5. See the range of benefits waiting for you.
Claim your unique gift... stickers below...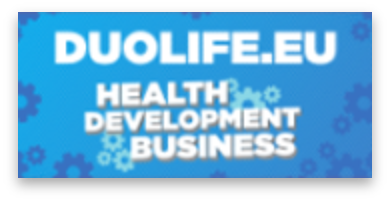 Health, Development, Business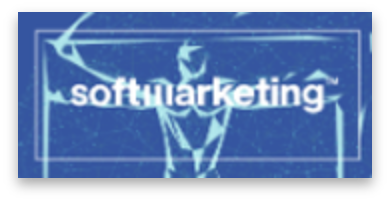 People at the centre of attention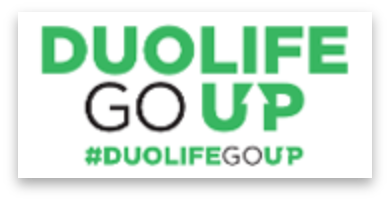 Don't compete with others - compete with yourself
Let your every day be a special day
Remember that by joining the DuoLife Club you are in for a great adventure, as well as a multitude of benefits, including:
Loyalty Bonus rewards for regular purchases;
valuable rewards; products up to 40% off;
opportunity to make profit at your own online shop; exclusive promotions;
additional rewards for new Club Members; Fleet Programs offering company cars;
exclusive trips abroad for Managers (Managers Trip) and Directors (Directors Trip) of the DuoLife Club;
opportunity to go on an exclusive cruise aboard the DuoLife Yacht as part of the DuoLife Founder's Club program;
opportunity to join the exclusive DuoLife President's Club;
invitations to offline and online events.
But that's not all! We will also provide you with the necessary tools for work, including the Virtual Presenter, a revolutionary business, development and recruitment system. We will take care of the development of your professional competences and help you improve your quality of life.
The campaign is run in all zones except for AM-BY-KZ-RU and UA.
Because at DuoLife people are always at the centre!
Let your every day be a special day…
Back to the list of news