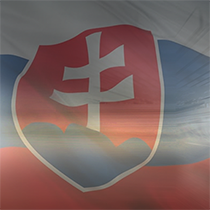 We invite you to the nearest BDS in Slovakia!
11.05.2018
09
June 2018

Business
Development
Seminars
The Business Development Seminars event is goint to take place for the first time in Slovakia! The event connected with the monthly meetings that take place across Poland and regularly attract several hundred people who decide to start their conscious path leading to a real success right now.
Business
Development
Seminars
an all-day seminar during which you will meet experts
from the areas of personal development, authentic sale, business and health
an event during which you will see that it is you who also
can achieve real success
lectures during which you will get priceless knowledge that you will
apply in practice in almost every area of your life
moments full of inspiration, broadening knowledge,
developing skills and establishing new contacts
the first step on your path to success
If you want to meet us on
09 June
in Trenčín, don't wait!
hurry up
- spaces are limited
Back to the list of news