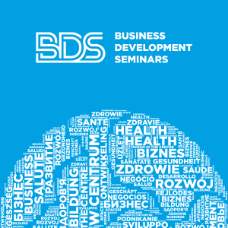 We are revealing the cards! See who will perform during the next BDS!
29.01.2020
Dear Club Members,
less and less time separates us from the next event in the Business Development Seminars series, which will be held in Częstochowa on February 8, and this means that the time has come to introduce our speakers! See what sessions we planned during the next BDS and who will host them!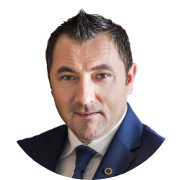 Leaders Session - Piotr Pacyga, Vice Chairman of the DuoLife Supervisory Board,
(for Club Members from the rank of Group Leader up)
Why should you attend this session? Because this is the best opportunity to listen to successful people who decide on the face of DuoLife! In addition, you will be able to familiarize yourself with the tools that help you build an effective business and allow you to become a true leader.
The session of "Let every day be a special day…" – Piotr Pacyga, , Vice Chairman of the DuoLife Supervisory Board
Is it possible to make every day special? Take part in a special session and see for yourself that it is exactly like that! This one step is enough to believe in dreams, find out that achieving goals is a simple task and "unreal challenges" are just appearances!
Health Session - dr h.c. Piotr Kardasz - Chairman of the DuoLife Scientific Council
Biologist, teacher and journalist. Author of scientific papers, many publications and films on phytoremediation. Winner of the "Eureka 2003 Award".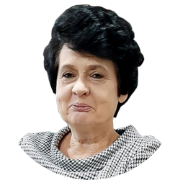 Health Session - Małgorzata Karpińska - Trojanowska
Master of Pharmacy, graduate of the Medical University of Lodz, long-time researcher at the Military Medical Academy, technologist and Managing Director of the implementation laboratory.
You already know the cosmetics from the DuoLife BeautyCare line, now it's time to deepen this knowledge! By participating in the Health Session, you will definitely equip yourself with a new dose of relevant information.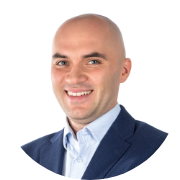 Business Session & Awards - Paweł Lenar, International Director of the DuoLife Club
How to achieve great success on the basis of adversities that meet us every day? How to meet the challenges of everyday life? During the next BDS, Paweł Lenar, International Director of the Duolife Club, will sketch the right route especially for you!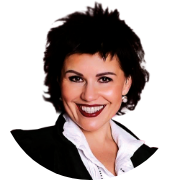 Development Session - Natalia Kuzmenko, Regional Director of the DuoLife Club
Natalia Kuzmenko: - During the performance on stage, I will tell you my personal story. A story about health, business, self-development and big dreams. For the first time on the BDS scene, I will present how life carousels have radically influenced and changed my destiny. From my story you will learn why I chose DuoLife and what exactly inspires me to take further action in life. Friends, I expect that on February 8 I will share with you inspiration and great faith in success!
---
If you still do not have a ticket for the next BDS event - do not delay! Be with us in Częstochowa, where during unique sessions you will find a huge dose of inspiration and motivation!
Let every day be a special day…
Back to the list of news