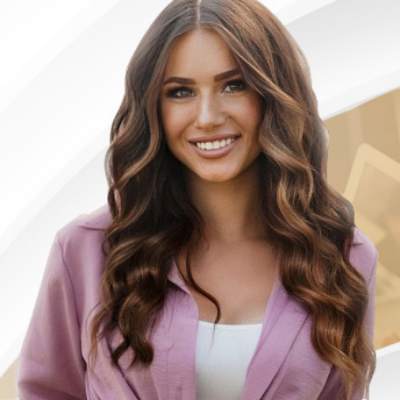 Victoria Yanochkina becomes the face of new DuoLife cosmetics!
21.09.2020
Dear Club Members,
we are pleased to inform that Victoria Yanochkina has joined the group of DuoLife Brand Ambassadors and become the face of our aloe cosmetics. Welcome to the DuoLife family!
Victoria Yanochkina
becomes a new DuoLife Brand Ambassador
Welcome to
DuoLife!
Victoria is an epitome of feminity, wisdom and beauty. As a psychologist, she inspires others, helps them maintain the internal harmony as well as helps them understand, appreciate themselves and look after their health and adequate family relationships. Her kindness, knowledge and openness to people are the values we highly value in DuoLife!
Besides that, Victoria is above all a popular blogger and dynamically developing businesswoman. She runs an online store with children clothing of her own brand and educational marathons, during which she motivates and changes people's lives for the better. She deals with all the challenges with the help of DuoLife dietary supplements, thanks to which she can lead a healthy lifestyle and radiate with vitality and positive energy every day!
Once again, welcome to DuoLife!
Let your every day be a special day…
Back to the list of news