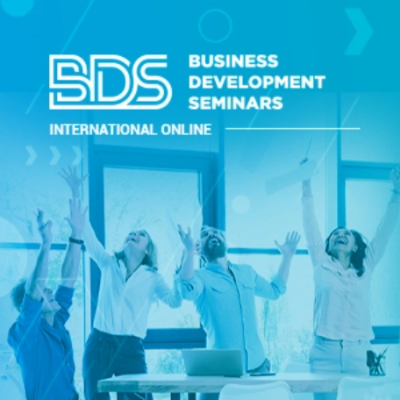 Tickets for BDS International Online at lower prices only until 30.09.21. Buy your ticket today!
29.09.2021
Dear Club Members,
These are the last days of a unique promotion, allowing you to buy tickets for BDS International on-line at a reduced price! The prices will be the following only until 30.09.21:
Single ticket – 6/8 GBP/USD
Package 10+2– 60/80 GBP/USD
We strongly encourage you to take advantage of this unique offer. If you still haven't bought your tickets, this is the perfect opportunity to do so. Remember, this is the last BDS International Online this year, so be sure to join us!

The event will be held in Polish on the ZOOM platform. Simultaneous interpretation into the chosen foreign language will also be available, provided there will be a group of at least 50 people. More details will be provided by the market managers.
We would also like to remind you that the second stage of ticket sales starts on 01.10.21, and the following prices will apply:
Single ticket – 8/10 GBP/USD
Package 10+2– 80/60 GBP/USD
On 22 October 2021, everyone who has purchased a ticket will receive an e-mail with a registration link. Within one hour, the ZOOM app will generate a special event invitation. On the event day, i.e. 23.10.2021, just click "click to join" on the invitation to join the BDS participants! We encourage you to read the event participation instructions in advance, where you will find answers to all your questions.
Make every day a special day…
Back to the list of news