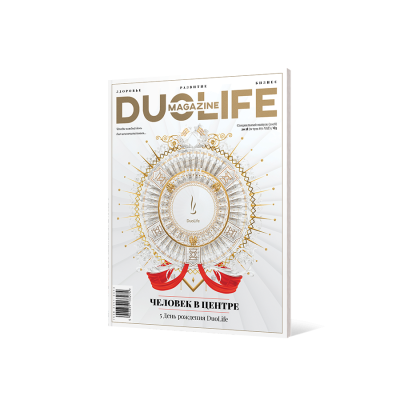 This is a special message! DuoLife Magazine already available in Russian!
5.12.2018
Dear Club Members,
Today, in order to fulfill your expectations, we are passing on to you another promotional tool!

We have prepared a special edition of DuoLife Magazine in Russian for the 5th Birthday of DuoLife for you!
Check out Russian version of the magazine:
On the pages of the magazine you will find exciting texts in the fields of health, personal development and business. It is a true compendium of knowledge in a nutshell, which not only outlines the idea of DuoLife putting people at the center, but also contains valuable and substantive articles that will help both you and your close ones to build better business.
The autumn-winter season is the best time for reading. There is nothing more pleasant than a constructive reading matter in addition to a cup of hot tea.
Enjoy your reading!
Back to the list of news