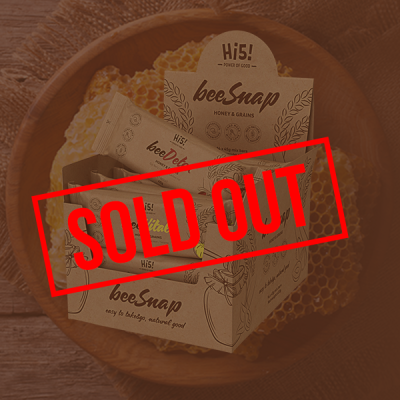 The nd of BeeSnap Hi5! Promotion BeeSnap - thank you for participating!
11.08.2019
Dear Club Members,
Thank you very much for your active participation in the promotion Hi5 bars! beeSnap at a reduced price. We are very pleased because the campaign was a great success and all promotional products were sold out. This shows that similar initiatives are very popular among you and that they are worth organizing

Along with the sold out Hi5 range! beeSnap must announce the end of the promotion, but don't worry! We are currently working on further exceptional offers, which they will soon be able to take advantage of! At the same time, we encourage you to shop in our store and purchase unique Hi5 bars! BeeSnap at a regular price.
Let every day be a special day...
Back to the list of news