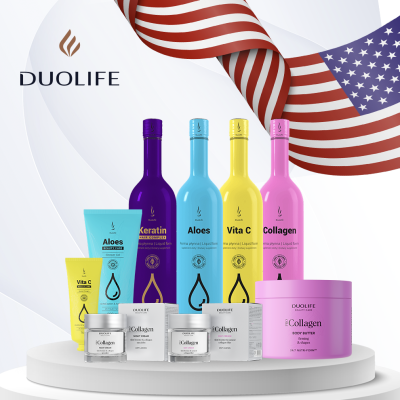 The first DUOLIFE products adjusted for the US market!
11.09.2023
Dear Club Members,
For the sake of the comfort and development of our Customers and Club Members on the US market, DUOLIFE has made a step to adapt the first pool of DUOLIFE products to local legal requirements.
The changes are intended to enable further retail resale of purchased products by business entities authorized to distribute dietary supplements and cosmetics in the USA and legal security.
Product names and product labels may differ slightly from equivalents distributed in Europe due to differences in law for both zones. At the same time, we would like to inform you that the composition and quality of the products remain unchanged.
This opens up new opportunities to promote products through other channels than before. We are also convinced that the facilities we have introduced will contribute to the development of your structures.
The changes will first affect the following products:
DUOLIFE Collagen;
DUOLIFE Vita C
DUOLIFE Aloes;
DUOLIFE Keratin;
Pro Collagen Body Butter;
Pro Vita C Hand Cream;
Pro Aloe Shower Gel;
Pro Collagen Day Cream;
Pro Collagen Night Cream.
At the same time, we would like to remind you that the possibility of conducting local further retail resale of individual products must always be confirmed with the Customer Service Office of DUOLIFE SA.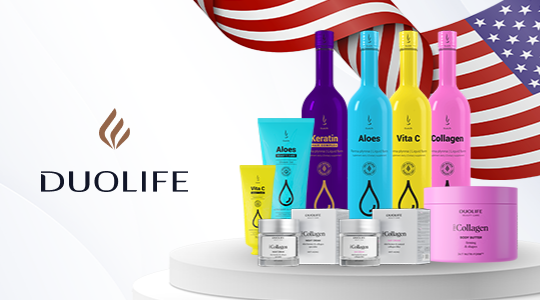 #CosmicPossibilities
DUOLIFE is a true #CosmosofPossibilities. Act, use the available tools, develop and enter the galaxy of the brightest stars. Unlimited possibilities are at your fingertips!
Make every day unique...
Back to the list of news