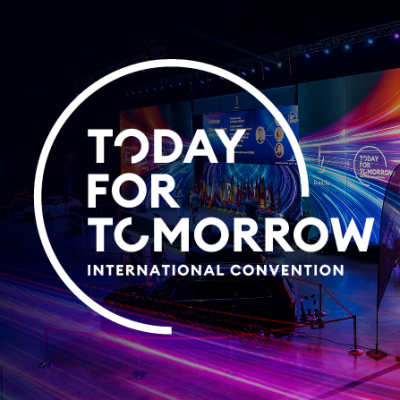 TFT (09-10.04.22 r.) – let's feel this again! [SEE THE VIDEO]
13.05.2022
Dear Club Members,
Today for Tomorrow | International Convention is over, but we are still focusing on the events from 09-10.04.22 at Arena Gliwice. We would like to thank you for your presence at TFT – you were A-MA-ZING! The DuoLife community has once again shown power and exceptional energy, so let's experience it again. Feel invited to watch a video from the past TFT!

The emotions surrounding the last TFT are still strong in us. We would like to thank you and everyone who came to Arena Gliwice. Remember that all the uniqueness of this event is created by you. This event would not have been so magical without you!
Watch the video from the last TFT and experience it again!
Are you looking forward to the next TFT? We have great news for you! We would like to invite you to the next edition of the event on 27-28.08.2022, traditionally taking place in Arena Gliwice. Tickets are now on sale.
Expect more details soon!
Let your every day be a special day…
Back to the list of news