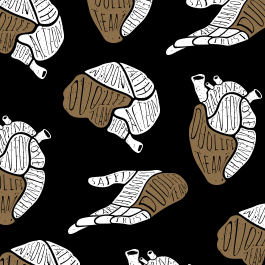 T-shirts with DuoLife values – heart, hands and brain, are already available!
18.01.2019
Dear Club Members,
Heart, hands and brain – three very important symbols full of values, were placed on our t-shirts, which are already available! That's how you can tangibly express the ideas that are important to DuoLife and the whole DuoTeam.

We encourage you to buy t-shirts in three versions:
1. Heart first
2. Giving you a helping hand
3. Keeping an open mind
Join our well-tuned DuoTeam and let's together express values that are necessary in personal and professional life.
Get to know our designs!
Back to the list of news