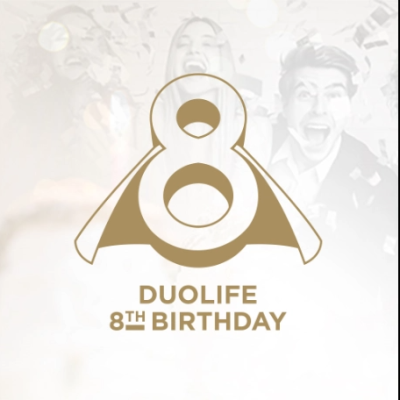 Surprise for DuoLife's eighth birthday – we're adding an exceptional present to each order!
24.11.2021
Dear Club Members,
DuoLife's eighth birthday is knocking at the door! That is why we want to heartily thank you for the wonderful and extremely inspiring time we have spent together and for being with us. Together we make up a great community that deserves all the praise and compliments!

That, however, is not all, because we are going to celebrate DuoLife's birthday... for a whole month and we encourage you to do the same! In the 99th Settlement Period (from 16 November to 15 December 2021) to each order we are adding a dedicated glass, in every respect exceptional and unique, just perfect for savouring our dietary supplements. It's a bargain you can't miss!

Let your every day be a special day...
Back to the list of news