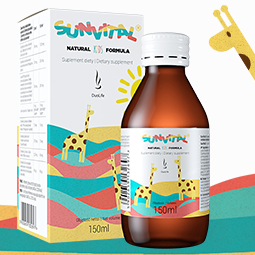 SunVital is the first product from DuoLife Kids Formula line, dedicated to the youngest ones.
23.08.2018
Dear Club Members,
Until now, we have offered you products of universal influence. They were universal enough for anyone to use it. We did our best to make our products effective and at the same time safe while using. Responding also to your requests and expectations, this time we have taken into consideration the youngest ones!
We care to protect the youngest ones from infections and we are looking for safe ideas to support their development. That is why we have developed a new product, SunVital syrup under the eye of experts.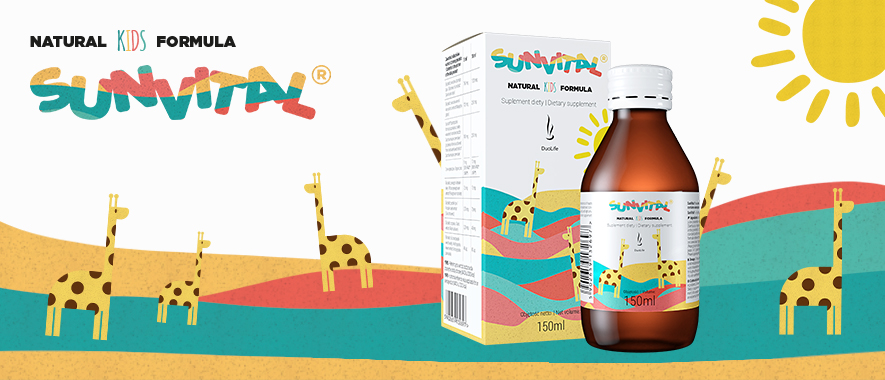 SunVital will be the first product from DuoLife Kids Formula line, dedicated to children. It is a syrup based on natural plant-based ingredients: red grapes, blackberries, briar, honey, elder, acerola, African geranium, pumpkin seeds, garlic, andrographis paniculate and addition of organic zinc.
A unique composition of ingredients in a perfectly adjusted proportion is a guarantee that SunVital in a congeneric manner will take care of those who are most important for you!
SunVital is a guarantee of reduced infections developing during a calendar year, reduced vulnerability to serious illnesses and…… a happy childhood among equally healthy peers!
Familiarize yourself with the full product description:
It is one more way to express your love – utmost care for your children's health!
Back to the list of news