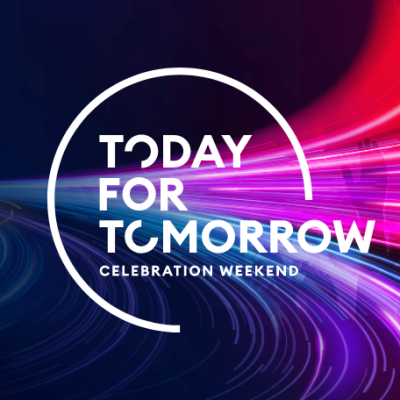 Subject: Thank you for participating in TFT – you are amazing!
26.08.2021
Dear Club Members,
what a thrill that was!
Today for Tomorrow | Celebration Weekend (TFT), the great celebration of the entire DuoLife Community, is already over. The event which we organised specifically for you on 21-22.08.21 in Arena Gliwice, according to the principle "The best way to predict the future is to create it", is another beautiful page in the history of our company. Thank you for being with us and for allowing us to celebrate your successes together. We have had a truly fantastic period, and what lies ahead - as you could see at TFT - promises to be even better!
Organising the event in difficult times remained a great challenge, but your reactions, satisfaction and reception of what was happening in Gliwice is a great satisfaction today. We are delighted that we were able to meet the expectations of almost 2,000 participants and experience so many amazing moments together.
The first edition of Top Leaders Night, which took place on 20.08.21 at the Courtyard by Marriott Katowice City Center hotel, was a prelude to what was happening on Saturday and Sunday. The meeting for the DuoLife Club Top Leaders took place in an amazing atmosphere, where... you just felt success and great emotions!
TFT will always be remembered as the time of the Leaders. As many as 16 Top Leaders - Regional, National, International and General Directors, as well as the Vice President of the DuoLife Club - shared their recipes for effective business creation and their own success stories with the attendees, and during the "Best of the Best" session, we awarded a very large group of the most successful Club Members. There was also a special guest on the stage – Tokyo Olympic Champion in 50 km race walking, Dawid Tomala, who presented his story to the Participants and explained how DuoLife dietary supplements help him during hard training sessions and in achieving such great results.
The announcements of new products - DuoLife Fiber and DuoLife Fiber Powder, as well as the DuoLife Beauty Care Collagen line – which will appear on the market soon, turned out to be a real hit. Sessions with our Coaches and Experts, a speech by the Co-Founders of DuoLife S.A., who presented ambitious plans for the future, as well as a presentation of the latest solutions in our proprietary business-education-development system – Virtual Presenter – also attracted great interest. The Saturday concert? No doubt it will go down in history!
TFT was also the perfect opportunity to sum up the past 18 months. In this period, full of questions and uncertainty... as a Community, we handled it just great. Between February 2020 and August 2021, we saw a 75% increase in turnover, in addition:
72,583 new Club Members from Europe, Asia and North America have joined the DuoLife Club,
15,584 DuoLife Club Members have achieved higher ranks in the Marketing Plan,
253 DuoLife Club Members have received luxury Mercedes, Audi, Jaguar and Land Rover cars for use as part of the DuoLife Fleet Program and Car Incentive Program. Another 100 new cars are waiting to be picked up in Q3 and Q4 of this year,
21 new products were launched.
What now, after TFT? One thing is more than certain - at DuoLife, we have no intention of slowing down! New product launches, off-line and on-line events, the first price adjustment of 4 products on the Polish market in many years (DuoLife Day & Night, DuoLife Chlorophyll, DuoLife Aloe, DuoLife Vita C), which will come into force on 16.09.21, periodic workshops and training in various fields - these are just some of our projects for Q3 and Q4 of 2021, with the implementation of which ... we have already started! We promise that we will do our best to make our work result in such a great atmosphere and such great emotions as during TFT. Everyone will be happy then!
Once again, we would like to sincerely thank you for every shared moment in Arena Gliwice. We are already looking forward to the next event!
Let your every day be a special day…
Back to the list of news