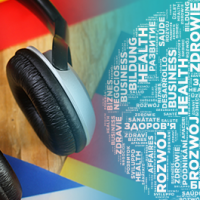 Simultaneous interpretation for the participants of one-day Business Development Seminars.
8.01.2019
Dear Club Members,
You have a possibility to order a simultaneous interpretation for a group of participants during Business Development Seminars. The process of submitting and executing the interpretation order takes place according to the specified rules, deadlines and fees listed below.
1. Fees for simultaneous interpretation for a group of people depend on the number of participants:
Number of people
Interpretation fee
at least 80 people
free of charge
at least 60 people
20 PLN
at least 55 people
30 PLN
at least 50 people
40 PLN
at least 45 people
50 PLN
at least 40 people
60 PLN
at least 35 people
70 PLN
2.
If you would like to use the services of the interpreter, please send an e-mail to the following address, no later than 3 weeks before the event:

translation@duolife.eu
3. One week before the event, the Leaders will receive information regarding the ticket fee.
4. Interpretation fees can be paid on the day of the event at its site, in cash, by card or with the Virtual Wallet.

ATTENTION!

Dear Directors, keep in mind that you may co-finance the interpretation and thus reduce the fees for your Guest.

If the group from a given country is smaller than 35 people, we may organise an interpreter, provided that the missing
tickets and interpretation fees will be covered by upline.
Individual arrangements require the situation to be reported and described in an e-mail sent to the following address:

translation@duolife.eu
Back to the list of news