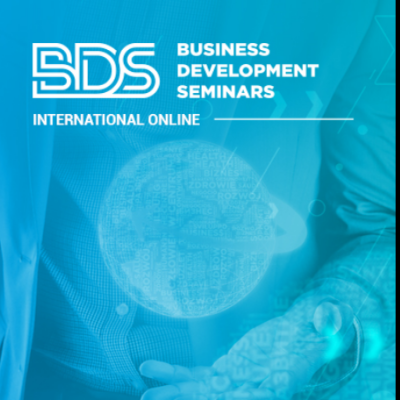 Shorten your path to success - join us at the Business Development Seminars Online on 23/10/21!
9.11.2021
Dear Club Members,
We are happy to announce that the next Business Development Seminars International Online event is drawing closer. We assure you that this meeting is not to be missed!
Even the best, most efficient activity can produce... even better results if you are constantly growing your competences and acquiring new skills. BDS International Online is an event that helps you do exactly that! No matter how successful you are in business - join us and you will find that success can be even greater. We are meeting on 23/10/21, on the online ZOOM platform. We look forward to seeing you!
The previous BDS International Online, full of business and developmental expertise, was very popular, and the total number of tickets sold exceeded 2 thousand! The participants' business development is happening right in front of our eyes, as evidenced by new promotions in the DuoLife Club and new realised dreams. The opportunities await literally everyone, so don't hesitate and step onto the right path today.
Why attend BDS International?
1. BDS International is the essence of expert knowledge enriched with the latest trends and tailored to the present times.
2. The event features top experts in their fields who reveal the secrets of success to the participants.
3. Every participant in BDS International Online will receive a fresh dose of business knowledge that they can put into practice.
4. During the event, you will learn what is most important in the activity of the DuoLife Club and how to function in the industry in order to be successful and change your life for the better every day.
5. The event will start with a special Leadership Session, during which we will show you how to act efficiently, build self-confidence and set yourself up for success.
6. During the Health Session you will learn about new products from DuoLife and their strengths. Our Experts will make sure that you know all the secrets of the new arrivals.
7. During the Honours Session, we will introduce new DuoLife Club Leaders who, through their work and commitment, have earned this distinction.
Specially for you, the BDS International Online stage will be taken by:
Co-Founders of DuoLife S.A., who will summarize recent events, as well as present the latest information on the future of the company and what is coming soon.
Beata Kapcewicz, international trainer, will introduce the participants to the secrets of taking effective action programmed for success.
Top DuoLife Club Leaders will share their stories and recipes for success.
The event, designed for DuoLife Club Members and their guests, will be held in Polish and - due to its international character - in English (translation). Simultaneous translation will also be available and you have a say in what languages the event will be translated into! Translation into a given language will be provided in case of at least 50 interested participants. More details are available from market managers. The deadline for translation requests is 30/09/2021.
BDS International Online - don't wait, buy your ticket today!
For those interested in attending BDS International Online we would like to outline the pricing policy for the event ticket sales. The process is split into two stages, so as we get closer to the event date, the price of the tickets will go up slightly. However, all newly-registered Club Members will be charged the first stage price of 6 GBP / 8 USD for the entire period of the ticket sales.
Ticket prices for BDS International Online
First stage (until 30/09/21):
Single ticket - 6 GBP / 8 USD
Package (10 + 2) - 60 GBP / 80 USD
Second stage (from 01/10/21 to the event start date):
Single ticket - 8 GBP / 10 USD
Package (10 + 2) - 80 GBP / 100 USD
We would also like to emphasise that the change in ticket prices in the second stage is actually minor and still represents a relatively low cost. Nevertheless, it is worth buying your entry ticket in the first stage, which we strongly encourage you to do.
And remember - the path to success, satisfaction and self-fulfilment leads through BDS International Online!
Make every day a special day…
Back to the list of news