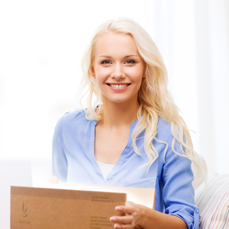 Save with 250+, a new programme from DuoLife!
16.07.2019
Dear Club Members,
we have wonderful news for you. Taking into consideration your wellbeing and expectations, we are presenting a new programme called DuoLife 250+!
This exceptional offer is based on conditions of the 500+ programme, but you only need a half of the previously established number of points in order to benefit from it! We lowered the threshold for you and for your business under the DuoLife Club. We hope that this will encourage you to happily join the 250+ programme.
Both DuoLife Club Members and persons unregistered in the system can participate in the programme, which covers the countries of continental Europe.
In order to join it and enjoy its benefits, you must:
make a single Own Activity at the level of minimum 250 points,
select any product from our Medical Formula New line (at the current price),
receive a bonus thanks to which you will pay just 1£ for delivery!**
NOTE!
We would like to stress that the 250+ programme does not cover orders with the payment method "cash on delivery",, and no points will be awarded for the product guaranteeing a discount.

We hope that, thanks to this exceptional offer, your shopping experience in our DuoLife store will be even more pleasant. We warmly invite you to participate in the 250+ programme
Making every day special...
---
* No points are awarded for products from the Medical Formula line
** List of countries covered by the special offer:
Austria (AT)
Belgium (BE)
Bosnia and Herzegovina (BA)
Bulgaria (BG)
Croatia (HR)
the Czech Republic (CZ)
Denmark (DK)
Estonia (EE)
Finland (FI)
Greece (GR)
the Netherlands (NL)
Luxembourg (LU)
Portugal (PT) -
Excluding Madeira
Romania (RO)
Slovenia (SI)
Hungary (HU)
the United Kingdom (GB)
France (FR)
San Marino (SMR)
Spain (ES) -
Excluding Gran Canaria,
Tenerife
Germany (DE)
Sweden (SE)
the Netherlands (NL),
Ireland (IE)
Slovakia (SK)
Latvia (LV)
Italy (IT)
Back to the list of news