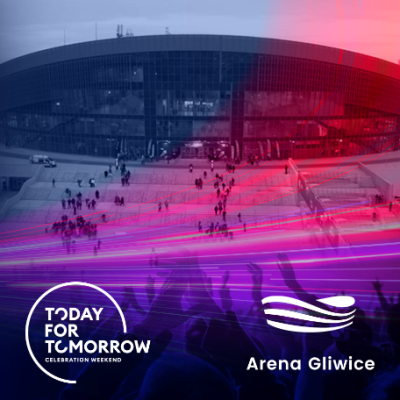 Sanitary restrictions during TFT - let's take care about each other!
19.08.2021
Dear Club Members,
We would like to kindly inform you that the upcoming DuoLife Today for Tomorrow | Celebration Weekend (TFT) event, which is going to take place in Arena Gliwice on 21 and 22 August 2021, will be organised in accordance with the current guidelines of the Ministry of Health and the Chief Sanitary Inspector.

We assure you that during the event all the safety standards and considerations will be met with extreme care. Therefore, we decided to implement the following solutions:
The event will take place in a huge space in one of the most modern and biggest sports and entertainment venues in Poland - Arena Gliwice This will allow us to keep the safety distance between participants.
Each Participant will receive an antibacterial gel and 2 masks. Additionally, you will find special disinfection points in the Arena Gliwice, which will be at your disposal at all times.
In order to keep the highest safety standards, the body temperature of the TFT Participants will be checked before they enter Arena Gliwice. If a high body temperature is registered, the Participant will not be allowed to enter the venue, unless they take the COVID-19 test at their own expense. COVID-19 test point will be located in the area of Arena Gliwice. A negative result will mean that the person is allowed to take part in the TFT.
We will keep the safety distance during the Session by the adequate labelling of seats, asking you to keep one empty seat between the participants. The obligation to keep one empty seat does not apply to persons with a legal disability status. It does not also apply to persons who are managing and living in the same household.
We strongly appeal for a responsible approach to safety. If you notice any symptoms of illness or if you have been in contact with an infected person, please do not take part in TFT. Let's take care of our comfort and safety, and most of all - hope for the best!
At the same time, we would like to emphasise that measuring the temperature (on both days) may significantly extend the registration time, so we kindly ask you to arrive at TFT well in advance. Despite the current situation, we are looking forward to seeing you! We hope that we will to meet you at Arena Gliwice really soon and that we will spend a lot of great moments together! See you there!
Make every day a special day…
Back to the list of news