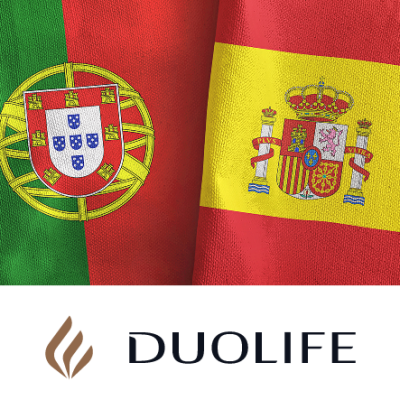 Reorganisation in PT and ES-FR-GC-GP-MC-MQ-RE zones
19.04.2023
Dear Club Members,
Listening to your requests and needs, we made a decision to move Spain (ES) and Gran Canaria (GC) from the ES-FR-GC-GP-MC-MQ-RE zone to the PT zone. The reorganisation is effective as of 19 April 2023, and the Club Members from the ES and GC zones will enjoy all benefits valid in the PT zone. Simultaneously, product prices on both markets will be uniformed with the PT market, and Sale and Promotion Bonus will not be available.
DUOLIFE means truly #CosmicPossibilities. Act, use the available tools, grow and enter a galaxy of the brightest stars. Unlimited possibilities at your fingertips!
#CosmicPossibilities at DUOLIFE -
growth, tools, perspectives
Make every day unique...
Back to the list of news