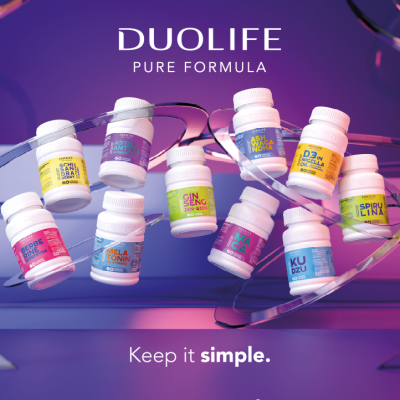 PURE FORMULA – a new line of dietary supplements from DUOLIFE from September 16, 2023
16.09.2023
Dear Club Members,
already on September 16, 2023 10 food supplements from the completely new DUOLIFE PURE FORMULA** line will appear in our store! The premiere of the preparations takes place during Today for Tomorrow | International Convention . These are products with simple compositions, concentrated active ingredients and targeted action. Here they are:
DUOLIFE D3 in Nigella Oil;
DUOLIFE Ashwagandha;
DUOLIFE Ginseng;
DUOLIFE Melatonin;
DUOLIFE Spirulina;
DUOLIFE Schisandra Berry;
DUOLIFE Berberine;
DUOLIFE Kudzu;
DUOLIFE Maca;
DUOLIFE Astaxanthin.
Why DUOLIFE PURE FORMULA?
---
Dietary supplements are the hallmark of DUOLIFE.
10 proposals – market leaders.
Simple names.
An understandable purpose.
Wide audience.
Easy recommendation.
Products tailored to individual needs.
Convenient capsule form.
Optimum performance 30 days.
Keep it simple – simple, fast and convenient!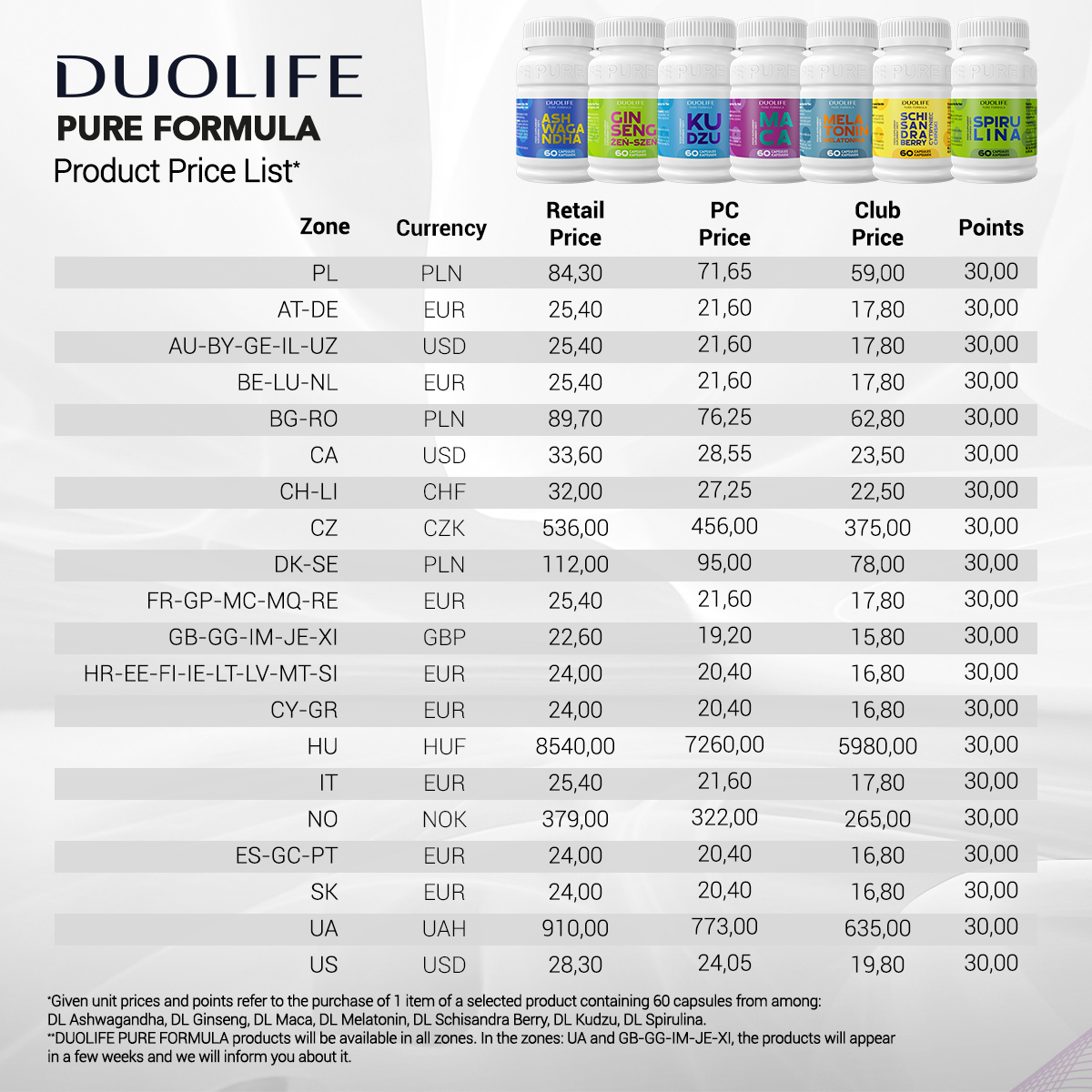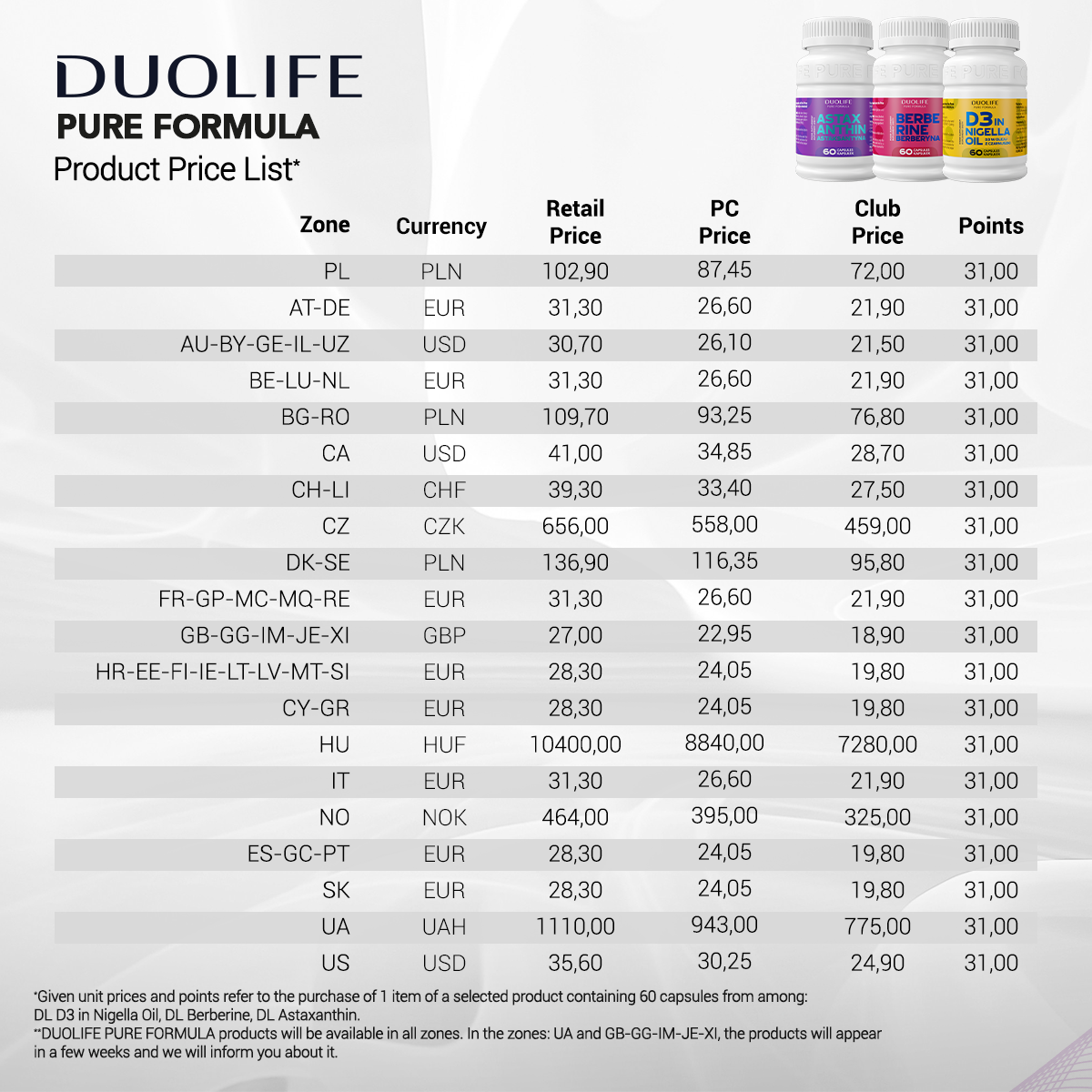 **DUOLIFE PURE FORMULA products will be available in all zones. In the UA zone and the GB-GG-IM-JE-XI zone, the products will appear in a few weeks, which we will inform you about.
#CosmicPossibilities
DUOLIFE is a true #CosmicPossibilities Act, make use of available tools, develop yourself, and enter the galaxy of the brightest shining stars. Unlimited possibilities are at your fingertips!
Make every day unique...
Back to the list of news