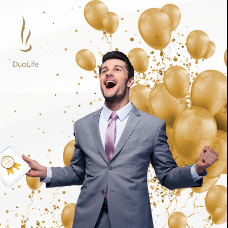 Promotions in DuoLife Club in 97 Settlement Period – congratulations on your success!
16.11.2021
Dear Club Members,
97 Settlement Period was extremely rich in spectacular promotions! We would like to wholeheartedly congratulate everyone who managed to get a higher position in DuoLife Club. For you it's a reward for hard and effective work, for us - a reason to be proud and happy. So, we are pleased to present the list of Club Members who have been promoted during the recently ended Settlement Period!
CONGRATULATIONS
ON YOUR SUCCESS!
Congratulations again!
Let your every day be a special day...
Back to the list of news