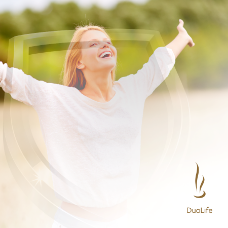 Strengthen your immunity with DuoLife products
6.01.2020
Dear Club Members,
in the uncertain and unstable times affected by the difficult present epidemiological situation, it is vital to take good care of your immune system. Strengthening the immune system is the most important of aspects allowing to effectively defend against the threat. For this reason, it is worthwhile to exactly know the products with which we may increase our immunity, including their properties and effects. It is thanks to this knowledge that we will be able to better protect against the omnipresent viruses or bacteria!
In meeting your expectations and striving to ensure the wellbeing of yourselves and your close ones, we are providing you with a series of educational product videos that will deliver you knowledge and help build business at the same time. All the below productions are available in 13 language versions. Further videos will come soon.
DuoLife Vita C
DuoLife Medical Formula BorelissPro®
DuoLife Medical Formula ProSelect®
DuoLife RegenOil Liquid Gold™
SunVital® Natural KIDS Formula
DuoLife My Blood Moja Krew
DuoLife Day and Night set
DuoLife Medical Formula ProDeacid®
With DuoLife dietary supplements taking care of immunity is simple and pleasant. Resist infections and support your immune system in the best possible way!
Let your every day be a special day...
Back to the list of news