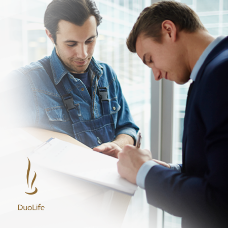 Order once, collect in every Settlement Period and claim awards! Another convenience from DuoLife
16.01.2021
Dear Club Members,
With your comfort in mind, we have prepared another convenience that will make ordering DuoLife products even easier and more enjoyable - autoshipment.
What is it about? When you place an order once, we will automatically ship to you on that day, in the Settlement Period that you choose*. What's more, autoshipment has no limits on quantity - you can choose as many automatic orders as you like! Of course, any DuoLife product is available for autoshipment, but SHAPE CODE® (750 g) must be mandatorily included in your shopping cart. The rest of ordered items is entirely your choice.
But the real treat is a special bonus assigned to autoshipment! For Club Members using this solution we have provided special rewards granted according to the scheme below:
• 2nd Settlement Period - SHAPE CODE® Shaker Bottle (awarded only once)
• 4rd Settlement Period - SHAPE CODE Best Flavours
• 6th Settlement Period - Hi5! beeCrunchy
In the subsequent Settlement Periods the awards will be looped. They will allow you to experience all the strengths of the SHAPE CODE® brand!
Note:
The new service does not work in Ukraine and countries of the Eurasian Customs Union (including Russia).
* You can deactivate autoshipment at any time (at least 4 days before the order processing day).
How to place the first order?
You have to place the first autoshipment order at least 5 days before the expected date of the order processing. Otherwise, the system will not start autoshipment until the next Settlement Period. Once autoshipment is set up correctly, each order will be processed on the day specified by the Club member.
How do I get started?
1. After logging in, navigate to: Club Member Area -> Billing -> Auto Shipment. Set a cart name and a shipping date (not a specific day, but a day in the Settlement Period)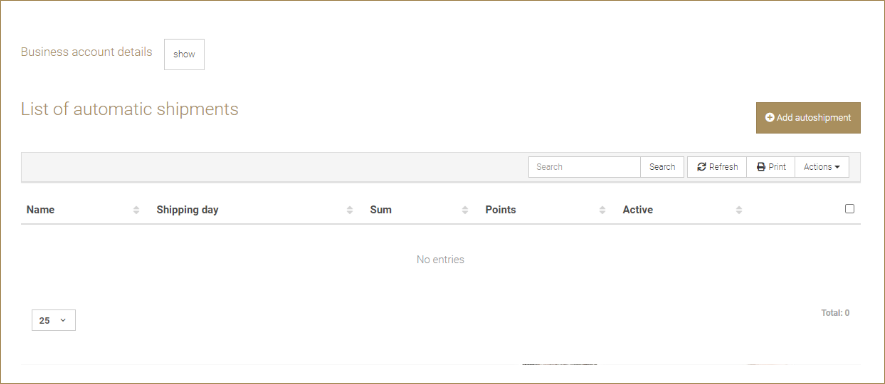 2. Select that the shipping should be active
3. Fill in the shipping data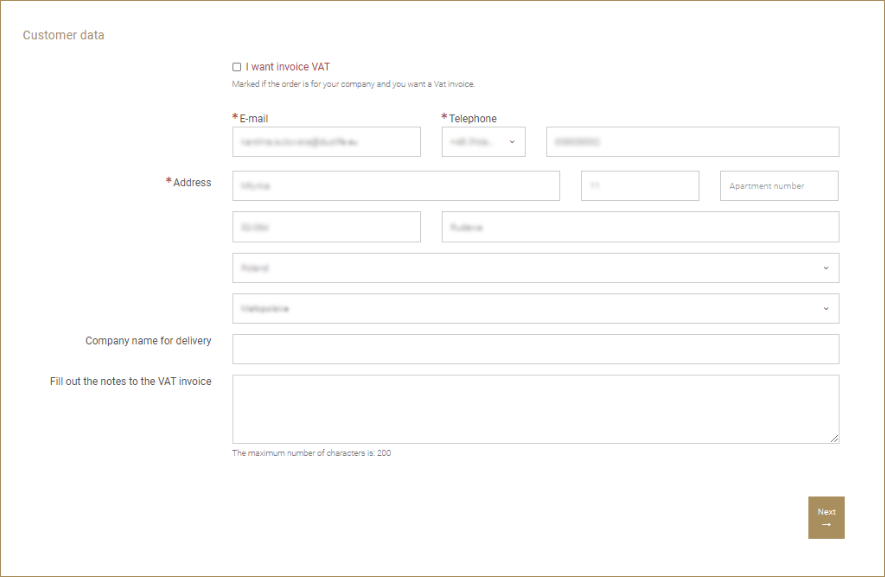 4. Select the products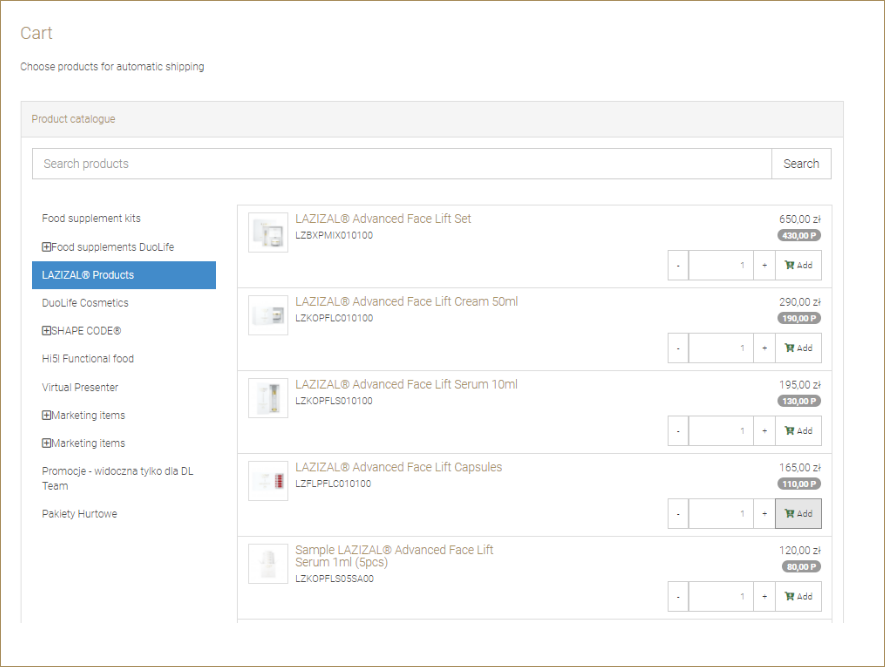 5. Check and confirm correctness of data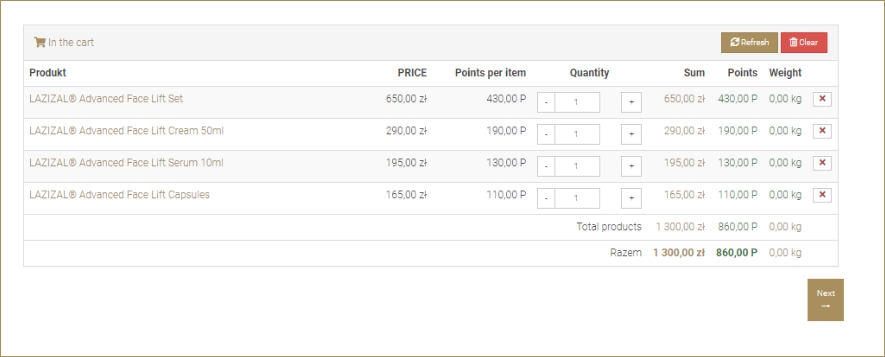 6. Choose the payment method and assign your payment card.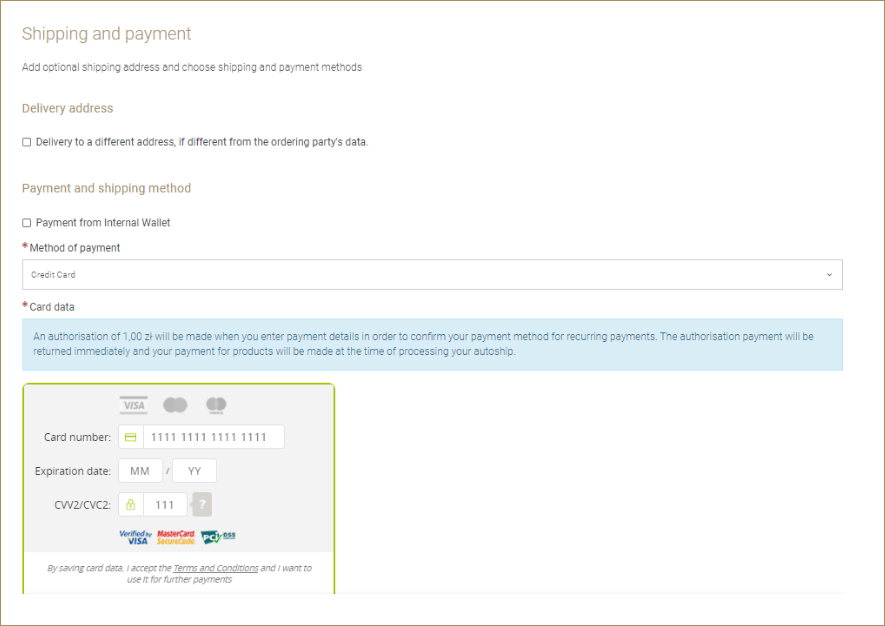 7. Choose the method of delivery

8. Proceed to summary and confirm autoshipment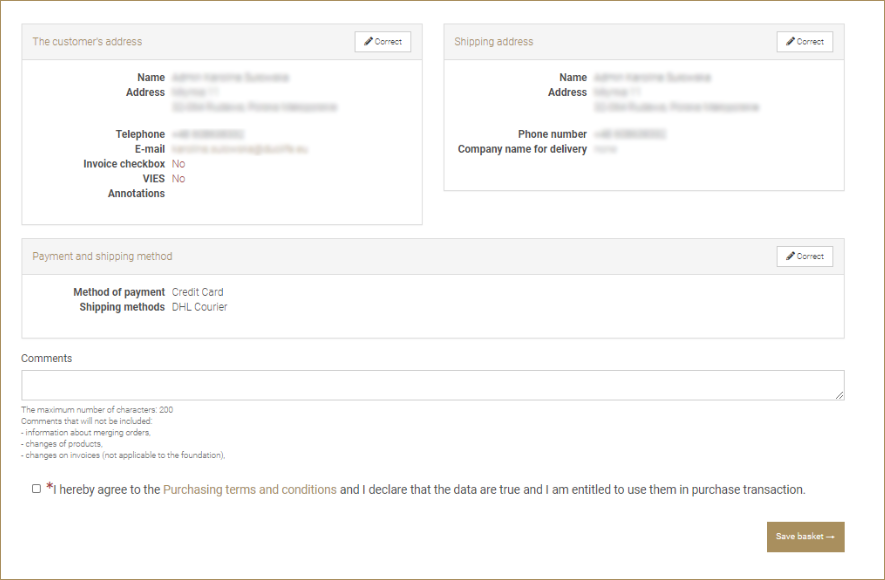 We're confident that the new convenience from DuoLife will bring you many benefits that you forge into numerous successes. We also believe that autoshipment will encourage you to take regular supplements and allow you to enjoy all the possibilities that the SHAPE CODE® brand provides. We strongly encourage you to take advantage of autoshipment!
Let your every day be a special day...
Back to the list of news