New special offer and adjusting the business to comply with current regulations – what is coming soon in the DuoLife Club?
9.02.2021
Dear Club Members,
The period after the great event Today for Tomorrow | Celebration Weekend (TFT) held in Arena Gliwice on 21-22 August 2021 with almost 2 thousand participants is marked by intensified work to provide further benefits to you. All of your stories touch and inspire us to take even better care of you than before and give you opportunities that you will not find anywhere else.

BUSINESS SPECIAL OFFER
As announced at TFT, this is why we have decided to extend two special offers:
Golden Group Leader Double Bonus,
Golden Group Leader Producer Special Bonus.
Every day, there are more and more Club Members growing at a very fast pace and achieving success thanks to both offers. So take advantage of this unique opportunity!
PRODUCT LAUNCH
Another surprise, soon available to you, is... new dietary supplements.
On 16 September 2021, two products will be launched: DuoLife Fiber and DuoLife Fiber Powder. The products are based on a complex of soluble dietary fiber from as many as 4 sources, additionally enriched with proprietary, branded formulas.
Dietary fiber has extremely positive effects on the human body. It influences many metabolic and physiological processes and is classified as a prebiotic. Despite this, a number of studies show that the vast majority of people are deficient in it. Yet, scientific reports clearly indicate that societies which take fiber in the right proportions have much lower rates of digestive, circulatory, immune, and health problems. With DuoLife Fiber supplements, developed under the watchful eye of eminent scientists, you can ensure an adequate supply and assimilation of fiber. Both products are truly groundbreaking: no such products have ever been on the market before!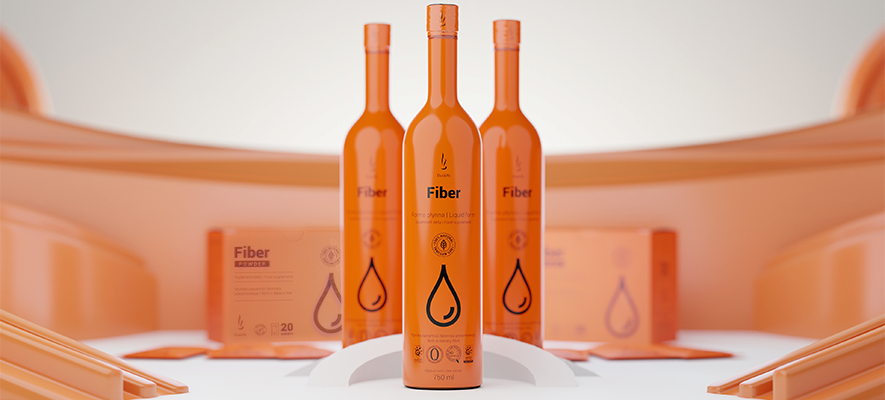 ADAPTATION TO MOSS REQUIREMENTS
Please be informed that due to the extension of the EU VAT MOSS (Mini One Stop Shop) regulation, prices of DuoLife products in the markets in which VAT rates for certain products are higher than those applied before will soon be changed. This change is necessary to ensure that the company complies with the new regulations.
Price adjustments will affect the following markets:
Croatia
Cyprus
Estonia
Finland
Greece
Ireland
Lithuania
Latvia
Malta
Slovenia
Belgium
Luxembourg
The Netherlands
Portugal
Monaco
Canada (in this case, price adjustment is due to customs duties and taxes imposed on products coming from Poland)
Moldova
Denmark
Sweden
Austria
Importantly, the price indexation will not be imposed immediately. For two and a half months, i.e. from 1 July 2021, i.e. the date on which the new regulations come into force, until 16 September 2021, i.e. the date on which the new prices are applied, we will pay in full the VAT due according to local requirements. This time is for us to look for any solutions to minimise the effects of the VAT increase and the resulting product prices for our Club Members and your Preferred Customers and Customers. This way, price increase in those markets where we are obliged to apply higher VAT rates than before is reduced to the minimum and our Club Members are not charged with the full price increase.
Also, note that you can
change your country (ID) in the MyDuoLife system free of charge
(valid from 16 September 2021 to 15 November 2021). To make a change, please contact us by e-mail at
[email protected]

PRODUCT SPECIAL OFFER
But that's not all! Especially for overseas markets subject to price adjustment for DuoLife products, we have prepared an exceptional offer! If you place a order for at least 250 pts or at least 500 pts between 16 September 2021 and 15 October 2021, you will receive DuoLife immunity-supporting bestsellers at a symbolic price of 1 USD/1 EUR! The offer applies to Club Members, Preferred Customers, and registration orders in the following markets: Croatia, Cyprus, Estonia, Finland, Greece, Ireland, Latvia, Lithuania, Malta, Slovenia, Portugal, Monaco, Austria, Denmark, Sweden, Canada.
MARGIN COMMISSION
Another significant change we are currently working on is the way margin commissions are calculated. The change is in line with the recommendations of the auditing firm assisting DuoLife S.A. From 16 September 2021, the margin commission will be calculated as the net price difference (excluding VAT) and not the gross price difference (including VAT). On this date, an updated Compensation Plan and new price lists, specifying net prices (excluding VAT) and gross prices (including VAT), will also come into force so that each Club Member can calculate the commission due in advance. This change applies to all markets.

We have recorded a huge number of promotions in the DuoLife Club over the last 18 months:
7,010 promotions to Group Leader
5,035 promotions to Junior Team Leader
2,500 promotions to Team Leader
607 promotions to Executive Leader
242 promotions to Regional Manager
109 promotions to Senior Leader
48 promotions to Regional Director
20 promotions to National Director
9 promotions to International Director
4 promotions to General Director
This proves that DuoLife Club Members can be impressively successful, regardless of the circumstances, and make the most of the opportunities they have. We have no doubt that we will soon be pleased to congratulate you on your further achievements.
A 75% increase in turnover since February 2020, 253 luxury cars that we have issued to DuoLife Club Members in the same period as part of our Fleet Programme and Car Incentive Programme, and a number of product launches, as you can see in the video below, are all milestones for the company that have been achieved mainly thanks to you! We believe that the next months and years will be even more abundant.
Let your every day be a special day…
Back to the list of news