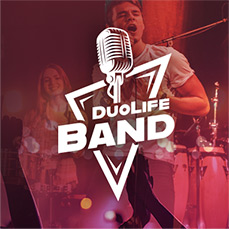 Is music in your heart? We are waiting for you in DuoLife Band!
7.08.2019
Dear Club Members,
music is magic and epiphany, making our life better!And if that is so, it's high time it became part of DuoLife! That is why we have decided to start …. a music band (!) to which we kindly invite you. Yes, you understand it correctly – we want you to play with us!
DuoLife Band will start playing in November, in a glamorous concert during the 16th Leadership Development Seminar. However, until then we need to find the biggest talents from among our Club Members – we are sure there are plenty of them. If you feel the rhythm and you want to perform on the stage of the 16th LDS, take advantage of that unique opportunity and contact us!
What do you need to do? Just send us your application at band@duolife.eu, providing the following data:
your name and instrument that you play or choose the option "vocal"
type of music that you like the most
demo presenting your skills
You should also remember about some rules that apply during recruitment:
only club members that will participate on the 16th LDS will be accepted to the band
the repertoire will only include English songs
number of places in the band is limited - if there are lots of applications, unfortunately we won't be able to accept everyone to play with us
We hope that soon our inbox will be filled with messages from talented musicians that we will acclaim during birthday 16th LDS. We can ensure you that no talent will be missed!
Let every day be a special day…
Back to the list of news