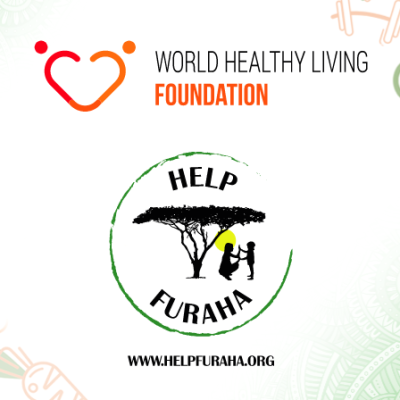 Make a donation and help the WHLF Foundation or Help Furaha Foundation achieve their statutory goals!
13.05.2022
Dear Club Members,
We would like to introduce you to new development opportunities within the #DuoLifeGoUp concept! We want all our partners to rise to the next level and keep climbing higher and higher.
You too can add your "two cents" to the development of our partners and support:
The World Healthy Living Foundation;
The Help Furaha Foundation.
In order to do that, we have introduced a new feature that will allow you to quickly make a donation to the foundation of your choice, directly from your virtual Club Member wallet.
Why is it worth supporting the activities of both foundations?
Both Help Furaha Foundation and World Healthy Living Foundation are organisations whose mission is to improve the lives and health of as many people as possible around the world.
The World Healthy Living Foundation has been organising health programmes around the world since 2016. This space brings together Experts and people ready to change their lives and make them even better every day. The Foundation has over 11,000 organised events, numerous publications and activities to improve the quality of life as part of the "I Live Consciously" European Social Campaign. Since 2021, it has also been organising the "Awareness pays off" Polish national programme. With this programme, it supports the mental development of children and young people, awakens enthusiasm, releases potential and builds self-esteem. At the same time, it creates space for development for parents and teachers.
You have GREAT POWER – by making a donation, you contribute to the realization of successive editions of the "Awareness Pays Off" programme in Poland, as well as in other countries. A BIG thank you for your support!
Find out more at www.whlf.eu
The "Awareness pays off" programme should be implemented in the core curriculum of education in our country. To build a confident, proud society. (...)"
Magda, Participant of the 1st edition of the
"Awareness pays off" programme
Help Furaha Foundation runs a Day Care Centre for children with cerebral palsy, autism and Down's Syndrome in Kenya, providing them with all-day care, hot meals, therapy, play and the care and love that each child needs. Your donation will support the "Let's Build Furaha Centre Together!" international project, and will constitute a symbolic "brick" in the construction of a modern Rehabilitation Centre for the children under Foundation's care. Thank you for any support and understanding of our needs... From heart to hearts...
Find out more at helpfuraha.org
As you can see – you too can help.
Together, let's create something good and change the world for the better!
We believe that you will be happy to join in supporting a good cause!
Let your every day be a special day…
Back to the list of news