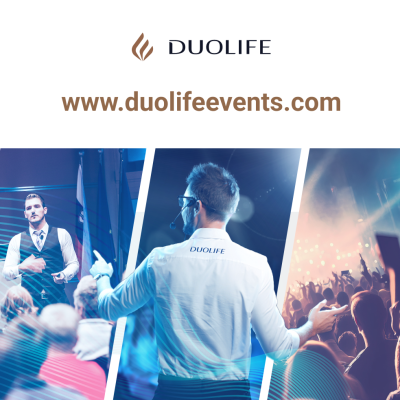 Local events in one place. Visit duolifeevents.com!
8.08.2023
Dear Club Members,
visit duolifeevents.com, our new website. There you will find information about DUOLIFE local events, organised by the company or DUOLIFE Club Leaders from the position of International Director upwards, including:
events dates and places,
ticket information*,
the organiser contact data,
event summaries.


The new website will help in even more effective activities planning and reaching as many people as possible with information about events. At the same time, we would like to inform you that further language versions of the site will appear together with the country event .
* Details of the event will be published as preparations progress
#CosmicPossibilities
DUOLIFE means true #CosmicPossibilities. Be active, use the tools available, grow and enter the galaxy of the brightest shining stars. Unlimited possibilities are at your fingertips!
Make every day unique...
Back to the list of news