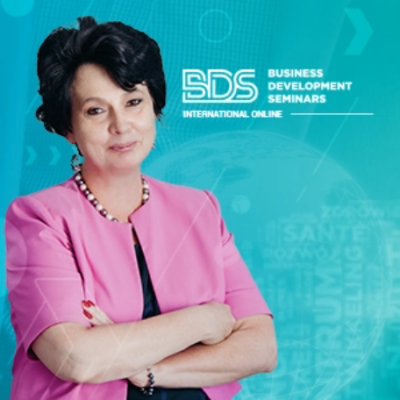 Learn more about the DuoLife Collagen Beauty Care line during the Health Session at BDS International Online!
14.10.2021
Dear Club Members,
BDS International Online, which will be held on 23 October 2021, is a great opportunity to attend exclusive sessions with top Experts. One of these will be a Health Session conducted by Małgorzata Karpinska-Trojanowska, MPharm, author of LAZIZAL® and DuoLife Beauty Care cosmetic lines and member of DuoLife S.A. Scientific Council. The session will be entirely devoted to the new DuoLife Collagen Beauty Care line, which will be launched on 16 October 2021, as well as its wonderful properties!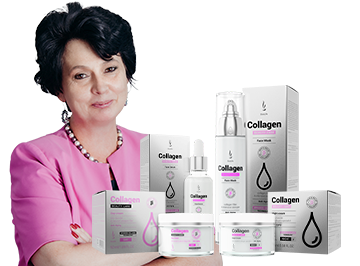 MPharm Małgorzata Karpińska-Trojanowska
Graduate of the Medical University of Lodz, a long-time researcher at the Military Medical Academy and the technologist and Managing Director of the Implementation Laboratory. Her extensive knowledge and many years of practice in developing cosmetics, combined with her creativity, exceptional passion and inexhaustible enthusiasm, have resulted in the creation of innovative cosmetic lines: LAZIZAL® and Duolife Beauty Care. Małgorzata Karpińska-Trojanowska has been recognised for her outstanding achievements by joining the Scientific Council of DuoLife S.A. in 2021.
During the Health Session with Małgorzata Karpińska -Trojanowska, MPharm, you will learn:
Why the DuoLife Beauty Care line is a market breakthrough in facial skin care.
Why the new cosmetics are the answer to the needs of all women, and will help them discover a new face of beauty.
What are the most important features of the new DuoLife cosmetic products, and why their composition is so unique.
What advantage the new line has over the competitive products and why our cosmetics are unique in the Polish and European markets.
What innovative formulas, technologies, patents and active ingredients have been used in the production process of DuoLife Collagen Beauty Care line.
In other words, the Health Session is a must for every BDS International Online Participant. Make sure to be there with us!
Event in Polish, translated into English, Slovak, Czech, Russian, Romanian, Hungarian, Portuguese and German.
Note!
Tickets are sold until 22 October 2021, 10:00 UTC +2 (Warsaw time). Ticket prices:
Ticket prices for new Club Members who registered after 30 September 2021
Single ticket – PLN 30
Package (10 + 2) – PLN 300
Second stage (from 1 October 2021 to 22 October 2021):
Single ticket – PLN 39
Package (10 + 2) – PLN 390
On 22 October 2021, everyone who has purchased a ticket will receive an e-mail with a registration link. Within one hour, the ZOOM app will generate a special event invitation. On the event day, i.e. 23 October 2021, just click "click to join" on the invitation to join the other Participants. We encourage you to read the event participation instructions in advance; you will find there answers to any questions you may have.
Let your every day be a special day…
Back to the list of news