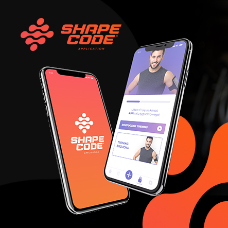 Learn about the strengths of the SHAPE CODE® App!
21.04.2021
Dear Club Members,
if you still haven't downloaded the SHAPE CODE® App, there's really no time to wait any longer! With our free app, which is available in AppStore and Google Play stores, you will effectively take care of your health, implement and then consolidate many healthy habits, and as a result – change your life for the better! Over 400,000 users have already trusted the application, it's high time to join them!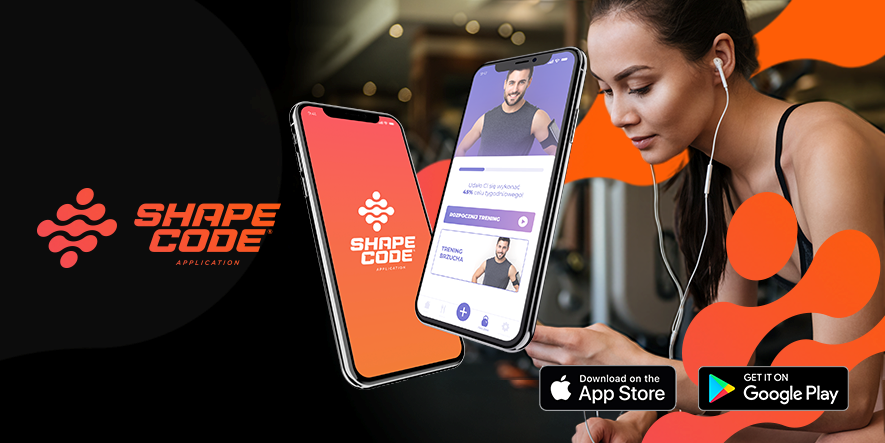 Meet the strengths SHAPE CODE® App!
Maintaining regularity
---
With our app you will not miss any workout or healthy meal. You will remember about all the useful activities that over time will turn into habits and positively impact your health.
Clarity, intuitiveness, simplicity
---
SHAPE CODE® App is a very simple and intuitive tool that will determine the best workout for you and help you calculate the ideal number of calories to consume per day. Just enter your basic information on registration: age, gender, weight, height and workout level and the virtual trainer will automatically tailor the best workout program.
Nutrition dashboard
---
In the product database each user can find the best ingredients for themselves and calculate the calorie count of their meals. If any product is missing in the database, it can be entered manually at any time. The most frequently used products are displayed in the form of suggested products, in order from the most to the least frequently chosen.
One's own activities
---
Our app has an option to add forms of activity preferred by the user. Weather is good and you feel like running or walking? Or maybe you prefer swimming pool or horse riding? You can record each activity in SHAPE CODE® App by entering it manually. The results and the number of calories burned will be posted in your workout dashboard.
Caring for the user
---
With the notification system, you will not forget about anything! The app will remind you to add meals, drink water or exercise. It will also help you determine your hydration level and monitor your progress with a feature that allows you to enter your current weight and other measurements. To do this, simply click the "+" in the main panel and then select the "Entry" option. Plus, you can share your progress with friends – SHAPE CODE® App allows you to share your own material on social media.
Additional notifications
---
They are worth being followed closely. With the help of the notifications will learn a lot of important and interesting things about health, responsible lifestyle and proper nutrition.
SHAPE CODE® App is a very easy and fun tool to use. It gives you access to the best workouts under the guidance of renowned professionals, allows you to control your body and take care of it with sensational results! All you have to remember is to measure and weigh yourself regularly, and to enter the current data in your profile. The app will do the rest for you!
Once again, we strongly encourage you to download the free SHAPE CODE® App. Join the group of satisfied users today!
Let your every day be a special day...
Back to the list of news