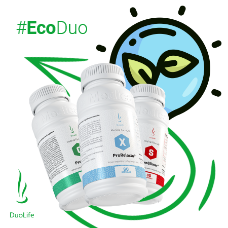 Even more ecology in DuoLife – we withdraw cardboard packaging from Medical Formula line of products.
31.05.2021
Dear Club Members,
Taking care of our planet and the common good that is the natural environment is of great importance to us. Ecology is not a passing fad for us. It's a lifestyle that shows responsibility and awareness, which is why we try to be more and more environmentally friendly!

How do we implement a pro-environmental attitude?
So far we have been successful in:
switching to environmentally friendly filling material for packages shipped,
doing away with creating paper marketing materials (flyers, Compensation Plan, Start Plan),
giving up on paper-based sales documents replaced by PDF e-invoices confirming the purchase,
reducing printed correspondence to a minimum.
Now it's time for the next step!
Out of concern for the natural environment, we will successively withdraw the cardboard boxes in which the dietary supplements from the Medical Formula line are currently packed.

Huge consumption followed by overproduction of paper is one of the most serious ecological problems of the modern world. However, this extremely negative trend for the environment can be reversed, and our decision to abandon cardboard packaging is a step in this direction.
We want to show that care for the environment can go hand in hand with the highest quality. DuoLife's Medical Formula dietary supplements will still be sealed in airtight and completely safe direct packaging.
This type of packaging meets the highest global safety standards, is BPA-free and perfectly protects the contents from interference by external factors. In addition, a personalized jar strengthens DuoLife brand image. Thus, the absence of the cardboard box will not in any way affect the condition of the products or identification issues. At the same time, the environment will benefit from giving them up!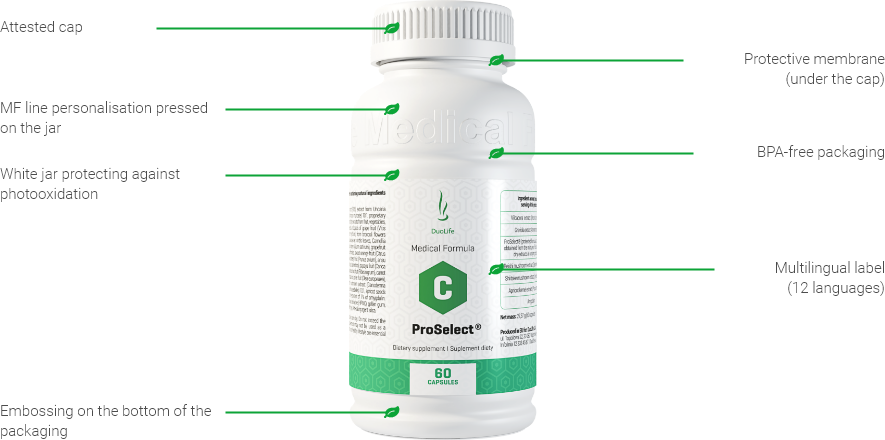 Giving up cardboard packaging is just part of a new chapter in DuoLife's history, the centrepiece of which is the #EcoDuo strategy. You will know more details about it soon. We assure you that there is much to look forward to, so be sure to follow our website and social media profiles!
"Let your every day be a special day..."
Back to the list of news