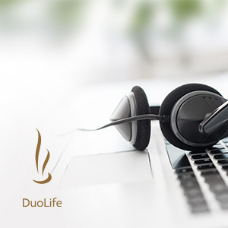 January 1, 2020 our office and helpline will be closed.
31.12.2019
Dear Club Members,
We would like ot inform, that January 1, 2020 the DuoLife office in Poland and the company helpline will be closed due to the national holiday, which is also a public holiday. We apologize for the inconvenience.

At the same time, we would like to inform you that on days when the office and helpline are closed, you can contact our Customer Service Office at the following email address: info@duolife.eu. We assure you taht you will recieve a reply as soon as possible.
Let every day be a special day…
Back to the list of news