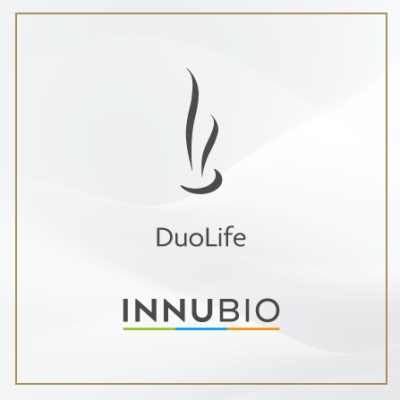 INNUBIO partners join the DuoLife S.A. family!
30.08.2022
Dear Club Members,
We are pleased to announce that, given a great potential of the hemp products industry, DuoLife S.A. has merged its structures with the sales structure and the production and laboratory facilities of the INNUBIO brand. This is another important step that strengthens our position as one of the industry leaders.

The integration of INNUBIO and DuoLife is part of our long-term strategy to continuously strengthen DuoLife S.A.'s market position on the Polish and international markets and is in line with the #DuoLifeGoUP concept. Another partner structure in our family means further development of DuoLife, which translates into more benefits for you, even more opportunities for growth, and more confidence in our company.
INNUBIO is a brand with an excellent reputation that has won a number of awards and prizes, building its market position based on its own production facilities and professional management involving experienced executives. We will soon be offering the products that customers worldwide appreciate the most for their quality and application. We assure you that there is much to look forward to! We will keep you updated on the details.
The future we are creating promises to be exciting!
Back to the list of news