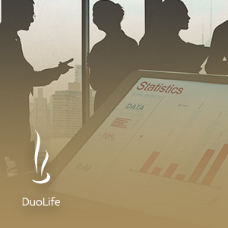 Important information regarding system work on the MyDuoLife platform
30.01.2020
Dear Club Members,
out of concern for your comfort, we are constantly improving the functionality and performance of the MyDuoLife system. Introducing improvements and new solutions is an indispensable element of the development of our platform, which proceeds in parallel with the development of the entire company. The rapidly growing number of Club Members and the presence of DuoLife in an increasing number of countries make us extremely happy, but at the same time it presents us with new challenges, such as conducting system works of various nature. To continue to move forward and take further milestones for DuoLife, we need to meet these challenges, which in practice means that our system must become better and better.

Our company, also thanks to your commitment, is increasingly coming out to the world and is already playing a leading role in this world. By implementing the latest system solutions, we are not only improving the MyDuoLife platform, but above all we are creating a unique space for you in which you can build an effective business.
However, system work requires time. For the entire process to run properly, we must fully focus on all, even the smallest, details, while avoiding haste. Only then will the MyDuoLife system meet our and, most importantly, your expectations. We know that difficulties that occur from time to time can be annoying, so we kindly apologize for them and ask for your understanding and patience. At the same time, we ensure that after completing our work, our system will meet all expectations and bring many benefits to Club Members around the world.
At the same time, we would like to kindly inform you that the constantly growing popularity of DuoLife in Poland and abroad, which is conducive to building effective business, also has a second face.
For some time now, the MyDuoLife system has increasingly become the object of hacker attacks, which carry a high risk. We ensure, however, that thanks to the efficient work of our IT Department, all attacks are successfully repelled, and DuoLife Club Members are not in any danger. Realizing that we are responsible for thousands of people in different parts of the globe, we are constantly improving our defense system, which has never failed. What's more, we do not stand still and regularly strengthen ourselves with new tools to help fight this type of attack. All to provide you with full comfort and peace.

Hostile actions of hackers, and above all the fight against them, negatively affect the operation of the MyDuoLife system, for which we also apologize. We also ensure that regularly introduced improvements positively affect the operation of the system, thanks to which you can feel completely safe.
Let every day be a special day...
Back to the list of news