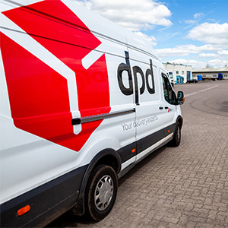 Important information for Club Members from the Czech Republic, Slovakia and Hungary regarding cooperation with the DPD courier company
28.11.2019
Dear Club Members,
in order to meet your needs, and above all, wanting to solve the logistic problems you have reported, we would like to kindly inform you that in November we started cooperation with the DPD courier company. The cooperation concerns three foreign markets: Slovak, Czech and Hungarian, and its goal is to improve the quality and meticulous care for the timeliness of delivery of orders placed by you.
The DPD courier company is one of the leaders of its industry with a recognizable brand. Our initial cooperation will be of a test nature, but if the set standards are maintained, it will become a permanent one. As a result, you will still be able to enjoy timely delivery of orders, which will certainly translate into additional benefits.

At the same time, we would like to inform you that the norm in the DPD offer is sending SMS messages about the planned delivery of the parcel. If you do not receive such a message before the order is delivered, please contact us by sending an email to: info@duolife.eu . Of course, we are also waiting for other comments from you regarding the quality of the service offered by DPD and any problems related to it. All information sent by you will be very valuable, as it will help us decide whether to extend cooperation with DPD.
Let evey day be a special day…
Back to the list of news