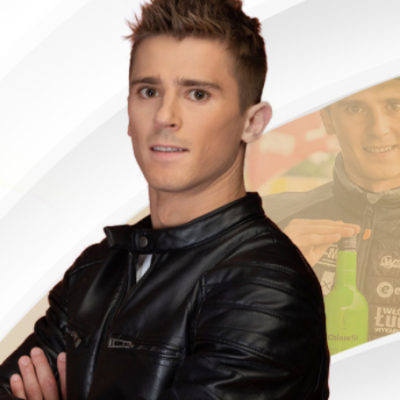 Grzegorz Zengota trusted DuoLife! We are reaching for great success together!
28.09.2020
Dear Club Members,
another inspiring person decided to join our Team! Grzegorz Zengota, one of the best Polish speedway riders in recent years, has become the new Ambassador of the DuoLife brand. Welcome aboard!
Grzegorz Zengota
a new DuoLife brand ambassador
Team World Speedway Championship (twice)
Team Junior Speedway World Championship
Gold Medal in Polish Speedway Championship (4 times)
European Pairs Speedway Championship (twice)
Grzegorz Zengota is a 2-times team world champion and 4-times Gold Medal winner of the Polish championship. He has also been twice a junior team world champion and Polish champion of club pairs. He has also won 2nd place in the prestigious Diamonds Cup tournament and two titles of European pair championship. Currently he works as a speedway expert and commentator for PGE Ekstraliga in Canal Plus.
Our new Ambassador first encountered DuoLife dietary supplements over a year ago. After the cross-track accident in March 2019 in Spain and subsequent surgical errors, Grzegorz looked for the best ways to improve his health. In July 2019 he decided to consult Piotr Kardasz, PhD (Hon), Chairman of the DuoLife Scientific Council, and since then he has continued supplementation with DuoLife products, enjoying better and better health and general condition!
The new DuoLife brand ambassador is a perfect example of the effectiveness of our dietary supplements. With their help he can pursue his passions and sports ambitions. A few days ago Grzegorz returned to the track after a break of over a year and applied for a renewal of his speedway licence! What seemed impossible for months, has been achieved thanks to his great perseverance and will power, as well as the appropriate support that DuoLife products provide!
We strongly encourage you to cheer on Grzegorz Zengota and to visit Zengi Racing social media channels. We are sure that together with Grzegorz we will achieve a lot!
Let your every day be a special day…
Back to the list of news