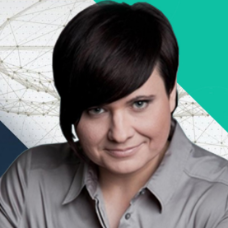 Get ready for changes and improve your results during softmarketing® EduCamp Online!
27.10.2020
Dear Club Members,
softmarketing® EduCamp Online scheduled for November 21, 2020 is an event that may be a breakthrough for you. Do not miss out on this opportunity and take part in this unique training event - big changes and impressive results are really at your fingertips. It is all up to you!
November 21, 2020
10:30 a.m.
Beata Kapcewicz, organiser and speaker of the event:
The world is changing before our eyes. It requires us to adapt not only to operating online but also to new principles for staying on the market, building relationships, forming teams, building businesses. Changes are made in practically every area.
You decide today! You can join those who are changing or those who are going back. No matter which path you choose, one thing is certain, every path will bring you results.
If you are ready for new results, if you want to reach for whatever is ahead of you, if you look to the future, and if you have the courage to deal with all these changes, one thing is certain, you should focus on development, on your skills; you should focus on becoming tomorrow a version of yourself that is better than today.
What is your decision? If you are ready for a better tomorrow, you need to start creating it today! Sign up for softmarketing® EduCamp Online today because this is where we will work on your head, your skills, and your results.
Join us
Beata Kapcewicz
Note
Stay alert! Tickets can be bought only until November 19, 2020 at 11:59 p.m. Anyone who purchases a ticket, no matter when, will receive a link via e-mail as late as on 20.11.2020; the link should be used to register. Within one hour the ZOOM app will generate a special event invitation. On the day of the event, November 21, just click (click to join) in the invitation to join the Participants of softmarketing® EduCamp Online II.
Give yourself the chance to improve your results and prepare for the upcoming changes, and join the participants of the softmarketing® EduCamp Online II training event today. We look forward to seeing you!
Let your every day be a special day…
Back to the list of news