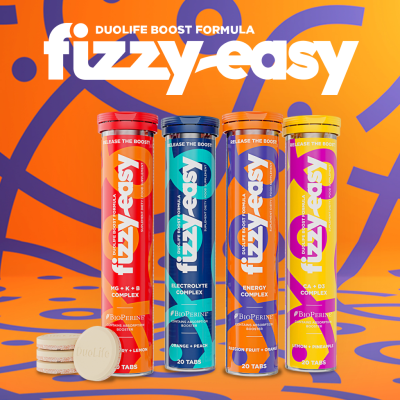 FIZZY EASY supplements are free of doping substances!
18.05.2023
Dear Club Members,
we would like to inform you that FIZZY EASY dietary supplements are products tested for substances used in doping and can be safely used by people who do sports, also professionally.
Tests carried out by the laboratory of the National Medicines Institute have shown that FIZZY EASY products do not contain any prohibited substances according to the WADA list. This list is part of the World Program Against Doping in Sport and is updated annually.
#CosmosOfPossibilities
DUOLIFE is a veritable #CosmosOfPossibilities. Be active, use the tools available, grow and enter the galaxy of the brightest shining stars. Unlimited possibilities are at your fingertips!
#CosmosOfPossibilities at DUOLIFE -
development, tools, prospects
Make every day unique...
Back to the list of news