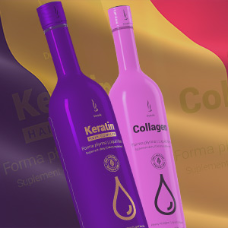 First two DuoLife products underwent a notification process in Belgium
25.10.2019
Dear Club Members, ,
In order to provide you with access to the wide range of DuoLife products, we regularly carry out processes to introduce them to a given market. We do it for you, so you can offer DuoLife products without any restrictions and effectively build your own business. div>
Therefore, we are very happy to inform you that two DuoLife products - Keratin Hair Complex and Collagen - have undergone a notification process on the Belgian market. Thus, you have new opportunities to grow your business. .
We strongly encourage you to use our offer, make purchases and constantly develop your own structure .

Let every day be a special day …
Back to the list of news