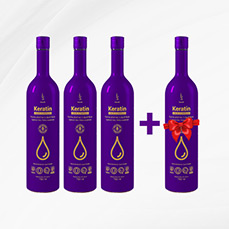 Even more health and beauty! Buy 4 bottles of Keratin Hair Complex for the price of 3!
16.09.2019
Dear Club Member,
we have prepared a unique promotion for you, which creates a lot of possibilities. Take advantage of it, do something for yourself and others, and by the waysave!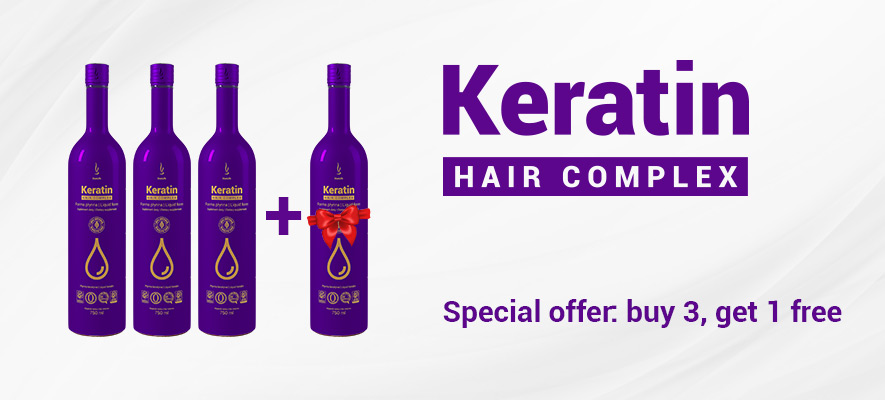 Only now if you buy 3 you will receive 4 bottles of Keratin Hair Complex
You will see the first effects after a month but thanks to the promotional package you can undergo a full threemonth treatment.
You don't know what to do with an extra bottle? We provide a hint:
Use it during meetings: thanks to tasting, your guests can learn about the product.
Share the product with a person on your contact list. Are you still waiting for the right moment? Perfectly. It just happened! Use a free bottle of Keratin Hair Complex!
The presented bottle can bring a number of benefits:

for the recipient, it is checking the effectiveness of our preparations, building credibility and trust in the company and the first visible effects of hair structure reconstruction
for you: the opportunity to acquire a new business partner or customer, after all, a full course of treatment lasts 3 months

Present it to a loved one so that they can know what health and beauty are
No matter what you do with your free bottle, in any case you save 138 zł!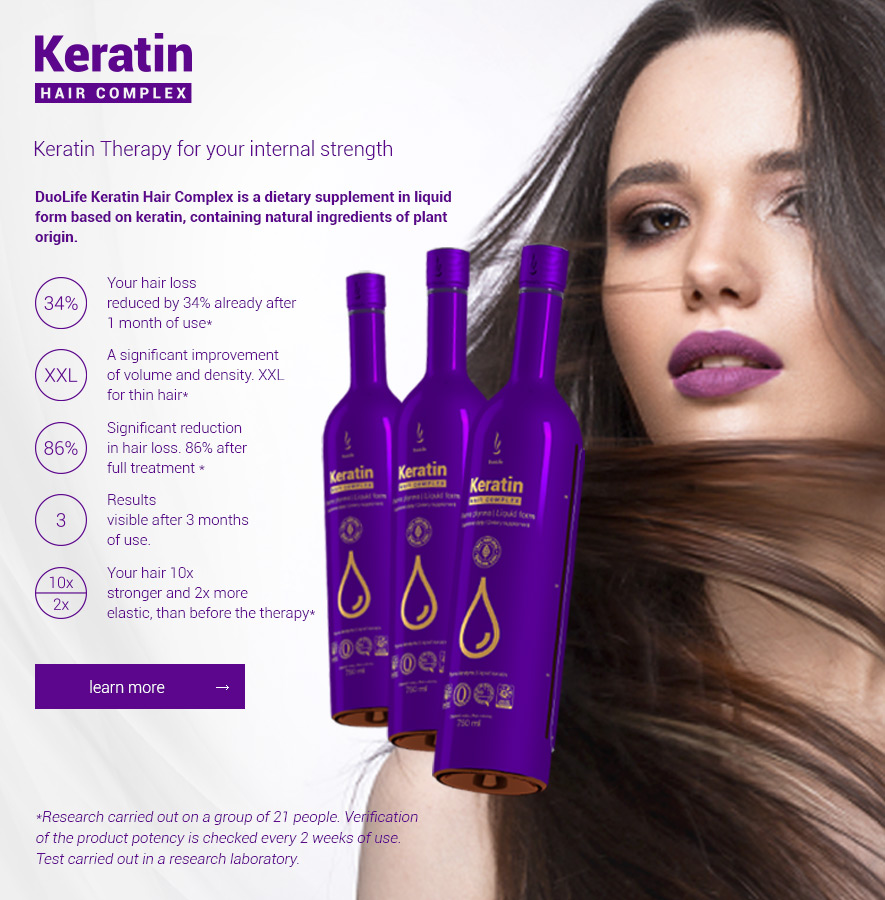 We strongly encourage you to take part in this unique promotion!
Let every day be a special day...
Back to the list of news