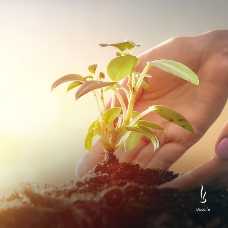 Even more ecology in DuoLife - we are withdrawing printed leaflets
8.10.2020
Dear Club Members,
In DuoLife we succeed in taking steps that change our activity to even more environmentally friendly. We assume responsibility for the world around us, and this is why we consider the care about it as one of our fundamental duties.

The effect of fulfilled vision is a decision on withdrawal of printed leaflets on DuoLife products from sale, about which we informed you recently. We do it only to support the natural environment, so we hope that this decision will find your understanding.
---

At the same time, if you want to get the leaflets, you can still print them by yourself. You can find all necessary materials on our website on the "Downloadables" page. What is more, there are still previously printed leaflets available in warehouse, which will be on sale until stocks are exhausted – we encourage all interested people to make a buy.

We would also like to inform you that because of the pro-environmental approach and willingness to care about the environment, we will be successively withdrawing internal leaflets on products from the Medical Formula line. We believe that this decision will allow us to live in even greater harmony with nature, and that it will deliver tangible results in the future. Let's be DuoEco together as we all are DuoLife!
Let your every day be a special day...
Back to the list of news