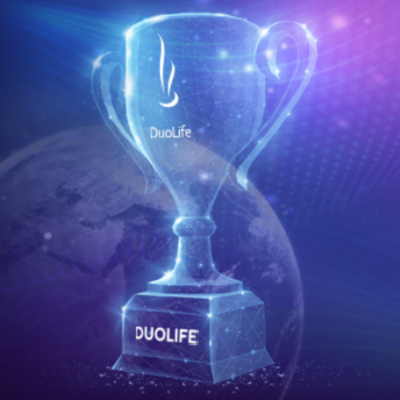 DuoLife S.A. with the highest note in a prestigious ranking by the businessforhome.org portal!
23.09.2021
Dear Club Members,
The moments when we can announce yet another success are among our favourite ones. Thus, it gives us great pleasure to state that DuoLife S.A. got the AAA+ note, i.e. the highest possible one, in a prestigious ranking done by a renowned industry portal businessforhome.org . This outstanding achievement is to the credit of all of us!
DuoLife S.A. - company characterised by the highest note in terms of
trust!
After profound vetting, the businessforhome.org
portal ranked DuoLife S.A. among members of the prestigious circle of companies that deal with
direct sales, with the note:
AAA+
(the highest
possible note)
Only

45

companies out of

700
got such a high note.
The businessforhome.org portal is considered to be the most reliable one in the whole network marketing industry. The ranking prepared by the BFH experts associates as many as 700 companies, only 45 of which can boast the highest note. It means that as a company we have joined a select circle, which makes us extremely proud!
The note given by the BFH unequivocally confirms that the possibilities created at every level by the DuoLife Club, as well as our products and the direction in which we are heading are unique on a global scale. We are convinced that the recommendation given b the BFH will soon make our company catch people's interest all over the world to an even greater extent than before.
Make every day a special day…
Back to the list of news