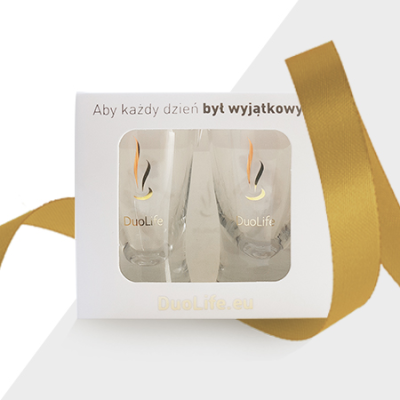 DuoLife glass set available again!
24.09.2021
Dear Club Members,
we have great news for you! After a temporary break, a set of DuoLife glasses, unique in every way, is back on sale. It's worth having them at your place, because our supplements taste great when you drink from these glasses!

The set, which is very popular, can of course be found in our on-line shop.
Shop today!
Make every day a special day…
Back to the list of news