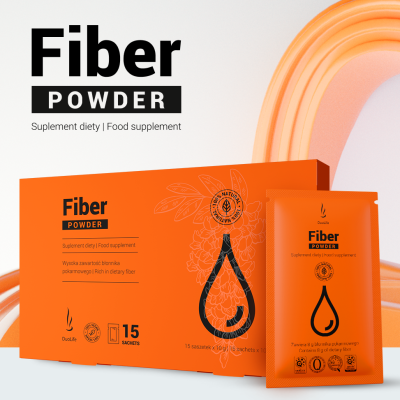 DUOLIFE Fiber Powder is back in a new version!
13.06.2023
Dear Club Members,
DUOLIFE Fiber Powder, a product containing as many as 4 sources of dietary fiber (extremely valuable in our daily diet, perfect for cooking, for example) is now available in a new form, adjusted to the rest of the DUOLIFE Powders line. Don't hesitate and place an order now!
We would like to remind you that all products from the DUOLIFE Powders line are a perfect complement to liquid forms (#BetterTogether) and we recommend using them together.
#CosmicPossibilities
DUOLIFE means real #CosmicPossibilities. Act, use the available tools, grow and enter the galaxy of the brightest stars. Unlimited possibilities at your fingertips!
#CosmicPossibilities at DUOLIFE -
growth, tools, perspectives
Make every day unique...
Back to the list of news