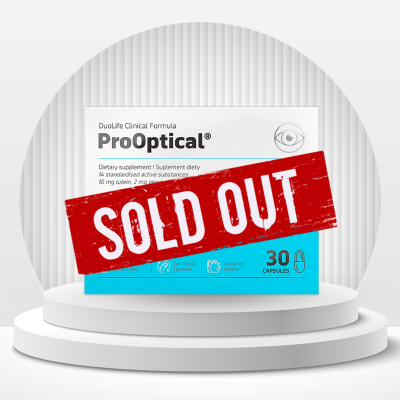 DuoLife Clinical Formula ProOptical® temporarily not available for regular sale
17.05.2023
Dear Club Members,
Please be informed that due to reasons beyond our control, DuoLife Clinical Formula ProOptical® will be not available for regular sale in the near future. However, we are conducting a number of activities to make the product available again soon. The product is scheduled to be available again in July 2023 *.

While you wait for the product to be restored, feel free to take a look at our current offer. The vast majority of your favourite products are available all the time!
* The regular sale of the product will be reinstated no earlier than the specified date. The scheduled date is subject to change.
#CosmosOfPossibilities
DUOLIFE is a veritable #CosmosOfPossibilities. Be active, use the tools available, grow and enter the galaxy of the brightest shining stars. Unlimited possibilities are at your fingertips!
#CosmosOfPossibilities at DUOLIFE -
development, tools, prospects
Make every day unique...
Back to the list of news