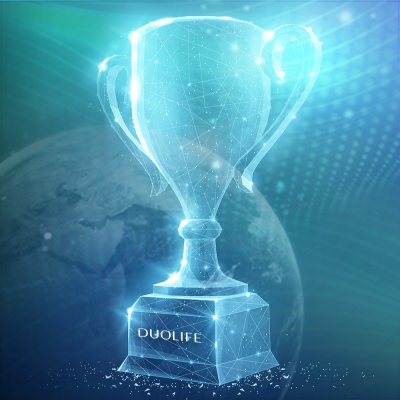 DUOLIFE at the top of the Momentum Rank again!
18.09.2023
Dear Club Members,
We are extremely proud to announce that DUOLIFE S.A. has once again been ranked at the very top of the Momentum Rank, prepared by the prestigious and independent businessforhome.org website. We are extremely happy to share this information with you! At the same time, we would also like to congratulate you - our high position in the ranking is also your success!

in the Momentum Rank!
The Momentum Rank, which ranks more than 750 organisations, is an extremely reliable indicator of the development and growth of companies in the network marketing industry. A specially developed algorithm indexes 10 key parameters (including percentage increase in company revenue, numerical increase in company revenue, number of recommended distributors, number of articles offered – data available on businessforhome.org) and then, based on the overall score, determines the companies' places in the rank.
This is yet another proof that we are not slowing down and that we are putting the assumptions of the #DUOLIFEGoUP! idea into practice!
#CosmicPossibilities
DUOLIFE means true #CosmicPossibilities. Be active, use the tools available, develop and enter the galaxy of the brightest stars. Unlimited possibilities are at your fingertips!
#CosmicPossibilities at DUOLIFE –
development, tools, prospects
Make every day unique...
Back to the list of news